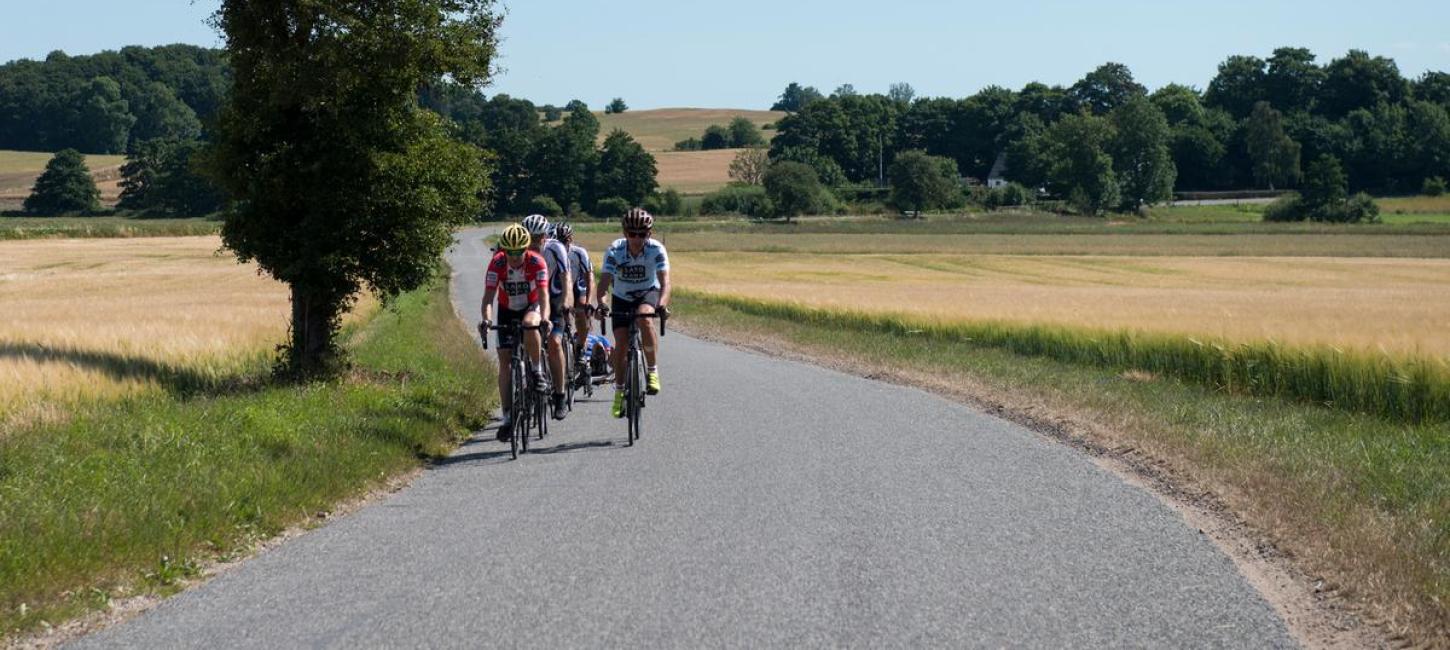 Tour de France in Denmark
Photo:
Destination Kystlandet
The Tour arrives in Denmark in 2022. The Coastal Land is located close to the exciting 3rd stage from Vejle to Sønderborg and offers plenty of opportunities for accommodation - and a fantastic cycling terrain.
The Coastal Land is located just north of Vejle, and no matter where in The Coastal Land you stay, you are not far from the starting city of the tour's 3rd stage from Vejle to Sønderborg. At first, the stage sends the peloton north past the city of Jelling and the historic Jelling Stone after which the route turns south and back through Vejle, where a hectic hill sprint awaits on the category 4 climb Côte de Koldingvej. Next, the peloton continues south through historic Christiansfeldt before the exciting finish in Sønderborg. See more information about the tour's 3rd stage.
Accommodation in The Coastal Land during the Tour de France
If you spend the night in The Coastal Land, you are close to the 3rd stage, regardless of whether you want to reach the route by bike or otherwise.
Experience

T

he Coastal Land's challenging cycling terrain
In The Coastal Land's hilly terrain, you will find lots of challenging altitude meters in beautiful surroundings, where you, among other things, can challenge Danish pro rider Michael Valgren, who holds the Strava record at the fearsome Yding Skovhøj. With it's 172,54 meters above sea level Yding Skovhøj is Denmark's highest point and with gradients over 10% it's a challenge for everybody. When the summit is reached, we recommend a short rest where you can take in the fantastic view over Bakkelandet - the southern part of the beautiful Søhøjlandet.