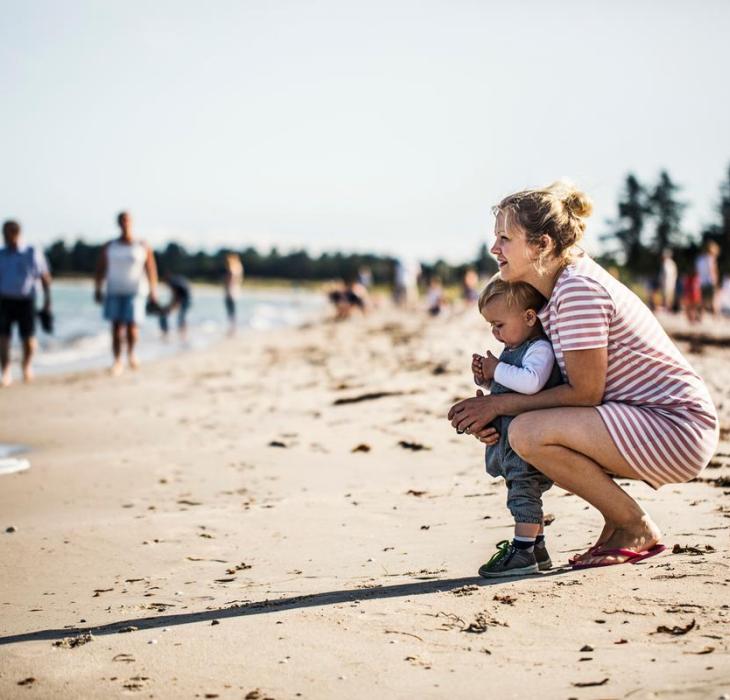 The coastline with child-friendly beaches
In the town of Odder, you can enjoy an ice cream in front of the fountain in this old, cosy station town or you go to the coast to watch the sun set on one of Denmark's most child-friendly beaches, Saksild Beach.
Or why not hop on the ferry to the car-free island of Tunø in the Kattegat and go on a treasure hunt or walk around the island? Or how about a detour across the dam to the Morten Korch island of Alrø where you can enjoy the pure idyll and consume some of the country's largest (and most delicious!) patty shells?
The name Odder has nothing to do with its near-namesake swimmer, the otter. In fact, it refers to a "spit", i.e. where two waters cross and a ford is created. And that's exactly what you'll get along the Odder coast: The peace to tread waters and getting nowhere fast - and to feel the freedom in the midst of all the closeness.
As part of Kystlandet, in Odder, you stand on the verge of opportunities and with your sight set for a new coast. We look forward to welcoming you!
Experiences for the entire family
Active in and around Odder
Nature experiences in and around Odder
4 daytrips you do not want to miss
We guide you to great daytrips in and around Odder.