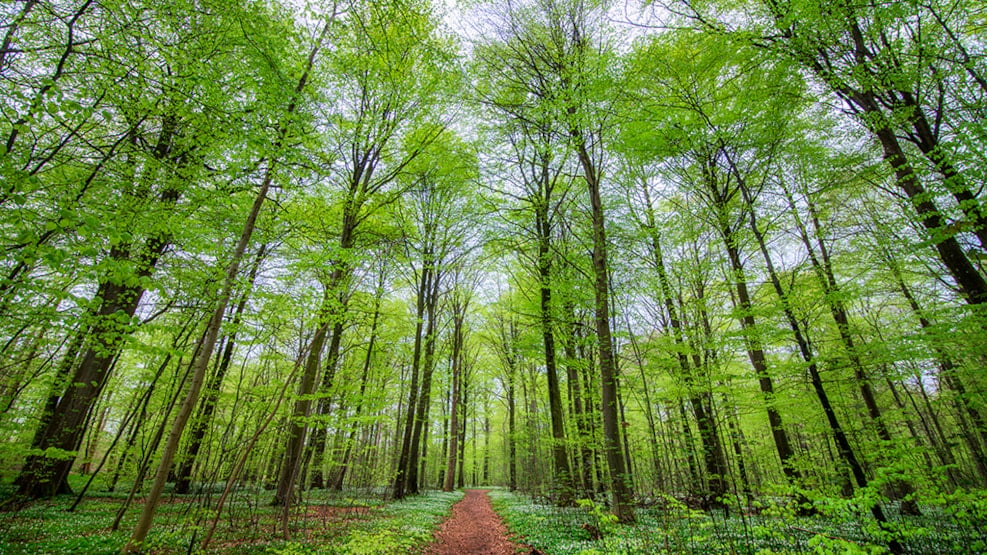 The Boller and Bjerrelide area
If you are looking for great nature experiences then go for a walk or a bike ride in the area of Boller and Bjerrelide. Here you will find several forests waiting to be explored. Follow one or more of the waymarked trails or choose your own route through the area. 

Boller Skov – Boller forest is situated near Boller Castle and Horsens Fjord. Beautiful beechwood grow all the way down to the water's edge. Follow the path in the forest or explore the trample trail along the edge of the wood down to the fjord. 
Boller Overskov - Boller Overskov is situated south-west of Boller Forest in the residential neighborhood of Højvangen. Boller Overskov is not a very large forest, but is well-attended by the local population - partly due to the large fenced-in dog park. 
Klokkedal Skov – Klokkedal forest's pathways take you through the melt water valley from the last glacial period. Along the path trickles a brook, which runs to Boller water mill. Take the time to make a few detours, and experience even more of Klokkedal and its surrounding area.

From Klokkedal you can continue on to the vantage point Purhøj. The hillock is a barrow from the Neolithic Age. You can see Purhøj from a great distance, and there is an amazing view from the top of the hillock.  Bjerre Skov – Bjerre forest is very large and is located in a hilly area.

On the opposite side of the road are the pond Eleverdammen and the nature-forest. If you follow the marked trail you will pass both Eleverdammen and the nature-forest, which is a small area of forest left untouched by humans for many years. 

Rold Skov – Rold forest is not very large but very cosy and idyllic. In the middle of the forests is a small lake, in which carps and water lily's float during the summer.