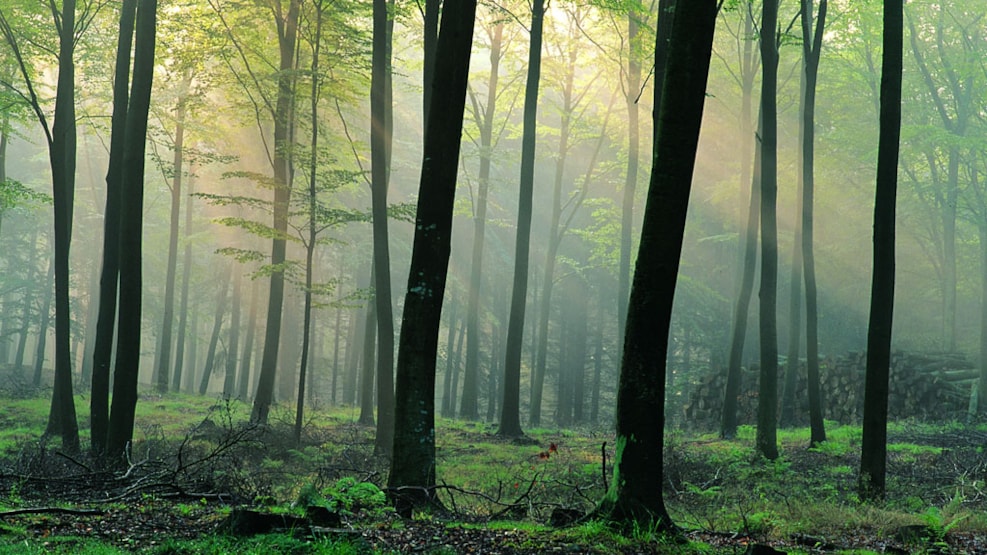 Kærskoven Forest and Dallerup Forest
This forested area between Horsens and Hedensted is well-suited for short hikes and a good suggestion for an excursion in nature near Horsens. In the forestr you will find a dog forest and a nice picnic area at the banks of Lake Latsø.
Beautiful forests just waiting to be explored
The area of Boller and Bjerrelide south of Horsens is home to many forests all in a row. Kærskoven Forest and Dallerup Forest are less famous than most of them but still very much worth a visit. The forests are not very big but in immediate continuation each other, and they can easily be combined for an excursion.
On a hike through the forest
You can explore the forest on an approximately 6.5-kilometre-long roundtrip on foot. It primarily consists of beech wood, but you will face changing landscapes as you make your way around. There are also small stretches of conifer, oak, glades, moor, and a forest lake.
If you wish to visit the forests, you can park at the small parking lot between the two forests on Ørnstrupvej. You can also park in the western outskirts of Kærskoven on Kærsholmvej, very close to the main road, Vejlevej. Not far from there, in the middle of Kærskoven, you will get to the little forest lake Latsø with tables, benches, and a fire ring. It is possible to enjoy your packed lunch here. You are allowed to sleep in a tent on the forest bed in Kærskoven in case you wish to sleep outside.
The route is not waymarked. You can follow the route around the forest with your smartphone using the Coastal Land digital map. Here, you can also see the location of the parking lots.
The dog forest in Kærskoven
At the western edge of Kærskoven, close to the parking lot, there is a big fenced-in dog forest where dogs can run freely. The rest of the forest is also well-suited for hikes with dogs but here dogs must be kept on leash.
More hikes through forests
On this page you can find inspiration for other forests in the Coastal Land that are perfect for short hikes.
Destination Kystlandet © 2023