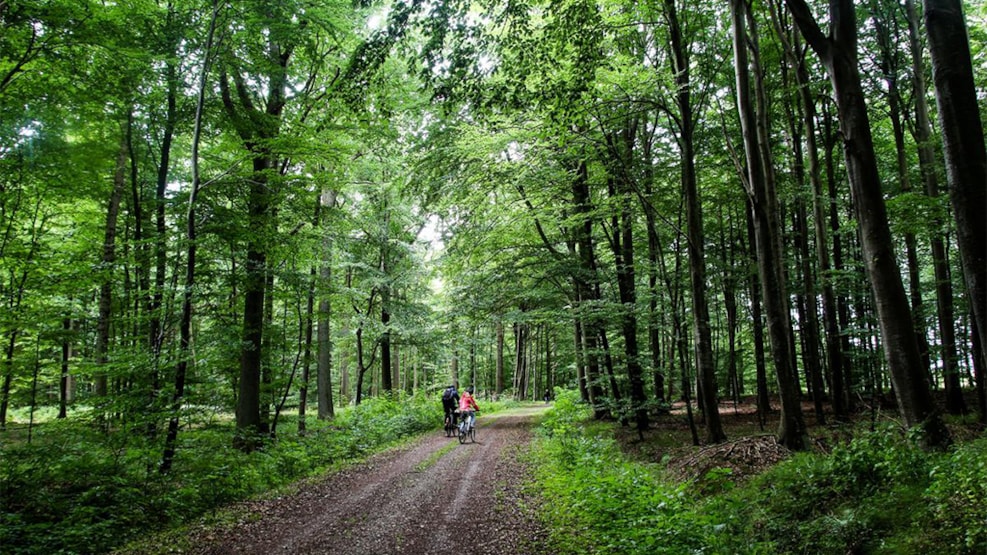 Stensballe Forest and "Mountains"
The area around Stensballe at the east end of Horsens offers many nature experiences.
Several forests, hills and paths mark the nature by Stensballe and Horsens Fjord and make a great excursion for the nature lover. Husodde Beach is located in the southern end of Stensballe. This is where you find the start of the popular nature path Husodde-Søvind that follows the fjord to the east through Elbæk- Brakør and Stensballe Forests.
In Elbæk Forest lies a castle hill from the Middle Ages. The mounds are from the 13th century and are likely a predecessor to the manor Stensballegård which is still standing today.
The path through the woods leads you past many places with access to the beach and a view of Horsens Fjord. One example is the little peninsula Troensø. From Troensø you can see Horsens and get an overview of the many lakes in the Fjord.
By Stensballe Forest there is a very hilly area which is colloquially referred to as Stensballe Bjerge (the Stensballe Mountains). The Stensballe Mountains is a preserved area with a beautiful and dramatic landscape. The mountains are characterised by soft hills that provide wonderful views of the area.
From the highest points you can see the centre of Horsens, the fjord and the island of Vorsø. The tallest point, referred to as Stensballe Mountain, is located 84 metres above sea level. The Stensballe Mountains can be reached from the nature path through Stensballe Forest or from a 1.6-kilometre-long path that begins by the street Bygaden in Stensballe.
The nature areas of Stensballe are circling around Stensballegård Golfklub, which offers one of the most idyllic and picturesque golf courses in Denmark.