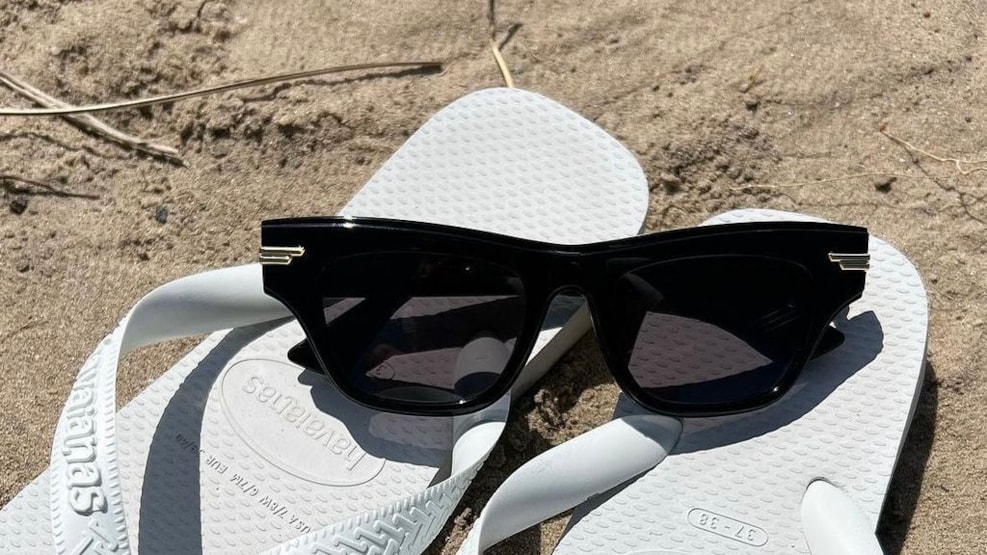 Skjold Optik
This optician with a large selection of glasses and great expertise is located at the pedestrian street in the heart of Odder. Here, you can find the perfect pair of sunglasses for the summer holiday at the Odder Coast from all the most well-known brands.
Odder's passionate optician and eyewear store
Skjold Optik quite simply loves eyeglasses! The dedicated personnel takes great pride in assisting you in finding the next pair of glasses that perfectly compliments your eyes and your face. Emphasis is put on offering I high degree of professional competence combined with quality products.  
Skjold Optik has its own workshop where the lens grinders operate, so they can adjust, mount, and repair your glasses themselves. And the glasses are of course carefully selected from the best manufacturers.
New sunglasses for your holiday?
Skjold Optik has a great selection of sunglasses for both men and women. The shop carries all the well-known brands such as Prasa, Celine, Gucci, Christian Dior, Saint Laurent, Bottega Veneta, Balenciaga, and many others. So come in and find the perfect pair of sunglasses for the beach trip to Saksild or today's excursion at the coast.
If you do not have the chance to visit the store in the centre of Odder, you can check out Skjold Optik's webshop, and have the sunglasses delivered to your home address. The webshop is also your chance to see the selection before visiting the physical store.
Glasses for any occasion
Are you in need of new reading glasses, computer glasses, or ski glasses? Skjold Optik has a large selection of glasses and frames from brands that each represent quality and experience.
Is the power of your spectacle glasses becoming too weak? Then make an appointment for an eye test at Skjold Optik. The newest digital machinery is used to make measurements for glasses and frames.
Expand your eyewear wardrobe with Skjold Optik
The eyewear wardrobe (Brillegarderoben) is a concept developed by Skjold Optik that makes it possible to rent glasses with a lot of flexibility. With Brillegarderoben you rent any number of glasses at a fixed monthly price with an option to switch glasses as often as you wish.
Read more about Brillegarderoben at Skjold Optik's website (in Danish).
Opening hours
Skjold Optik is open Monday-Saturday the whole year. Yoou can see the exact current opening hours at their website.
Follow Skjold Optik on Instagram where you can stay updated on the newest designs and additions.  
Shopping in Odder
Despite its limited size, Odder offers plenty of shopping options with lots of interesting specialty shops. Skjold Optik is located in the middle of the local pedestrian street, Rosensgade. There are several squares and eateries with outdoor service around Rosensgade. For example, enjoy brunch, lunch, or a drink under the sun at Mosters Café at the town square (Torvet).
Destination Kystlandet © 2023