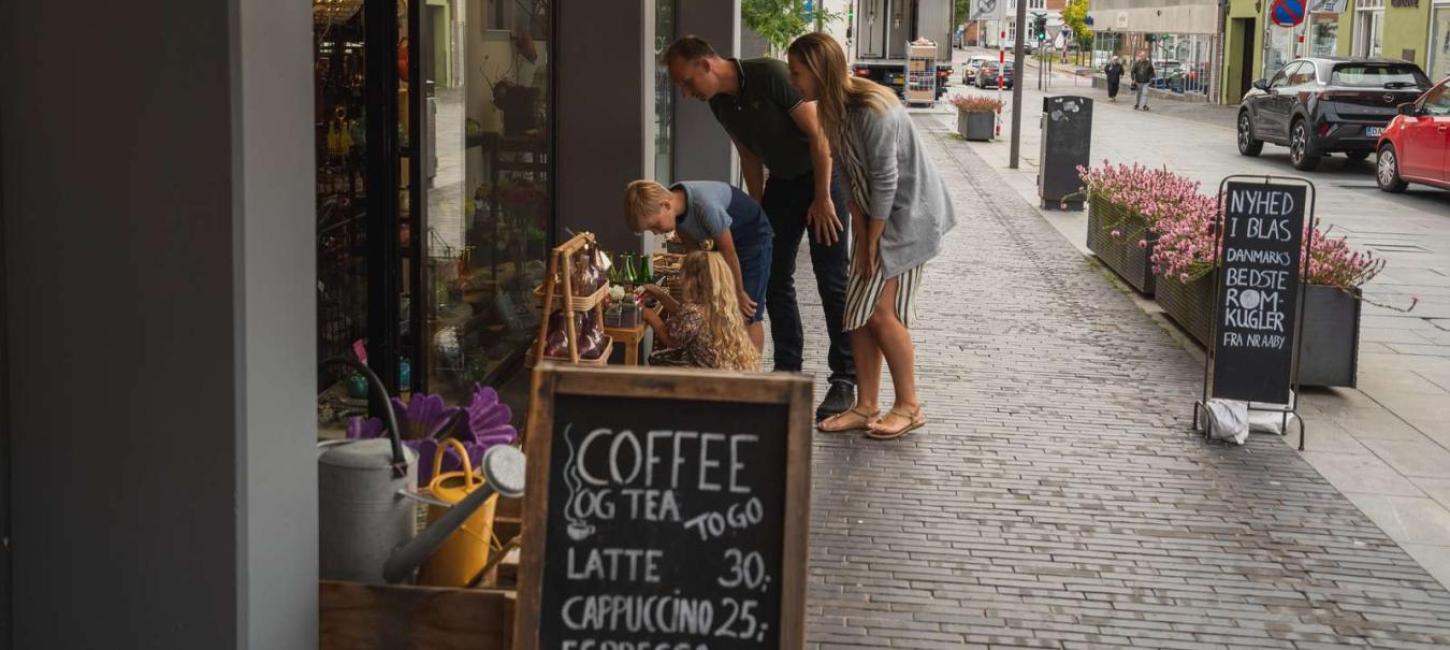 Go shopping in and around Odder
Photo:
Destination Coastal Land
Shop till you drop in the streets of Odder, explore the local produce in the area's farm shops or find shopping opportunities along the coast in Hou and Saksild.
The commercial town of Odder is teeming with shopping opportunities within a very short distance in the central pedestrian street and the small side streets. Here you can shop for Danish design and local crafts.
Shopping by Night and other cosy events
During high season and holidays, Odder's streets and alleys often have lots of cosy and fun activities such as Shopping By Night, Farmer comes to town, Summer in Odder, Harvest Festival and Halloween.
See all planned activities at www.købodder.dk and find shops in Odder. 
Good to known before you go shopping in Odder
In Denmark, the currency is Danish kroner (DKK). Most places accept credit and debit cards. In some places, Euros are accepted.
Opening hours are usually Monday to Thursday 10:00 to 17:30, Friday 10:00 to 18:00 and Saturday 10:00 to 13:30. Most stay closed on Sundays, with the exception of certain grocery shops and farm shops. Opening hours may vary and we recommend that you check before you go shopping.
More Odder, Hou and Saksild
Destination Kystlandet © 2023
English