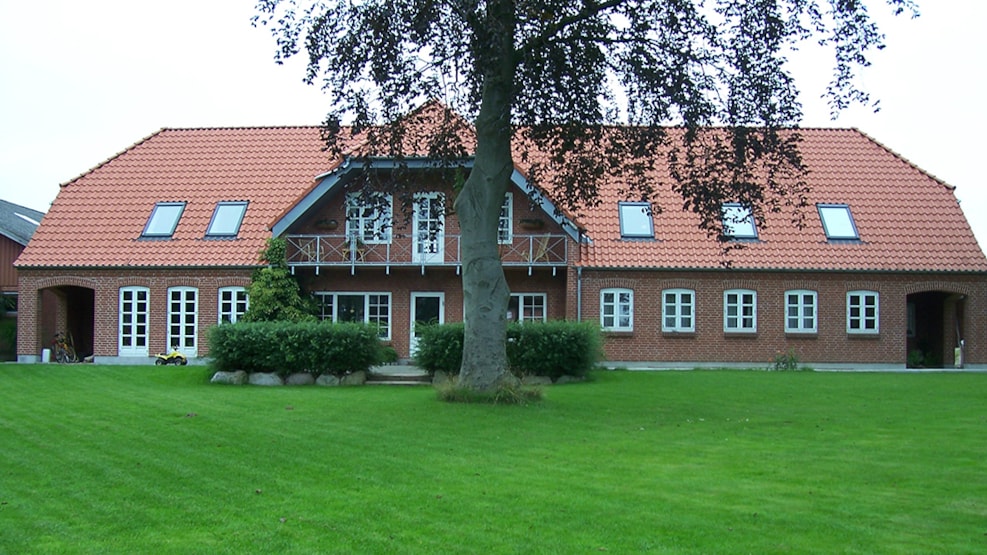 Nygaardferie
Welcome to the farm Hornum Østergård.
We have 3 lovely apartments each 80m2.
When you stay with us the linens, towels, baby bed are included in the price. The cleaning is of a high standard.
Discover our wide range of animals, go in the barn or enjoy them on the field. In the herb garden, you can freely harvest the seasonal vegetables, and in the henhouse there is fresh eggs. We have playhouse, trampoline, swing, football court, cable car, pedal cars, pedal tractors in the garden.
With 10-15 km to Juelsminde, Vejle and Horsens, you have a good base for fishing, swimming, cycling and hiking. Close to Legoland, Lion park, the Old Town in Aarhus, Hjarnø, Endelave, Kolding Hus, Jelling Stone and Gorilla Park.
The apartments are non-smoking.