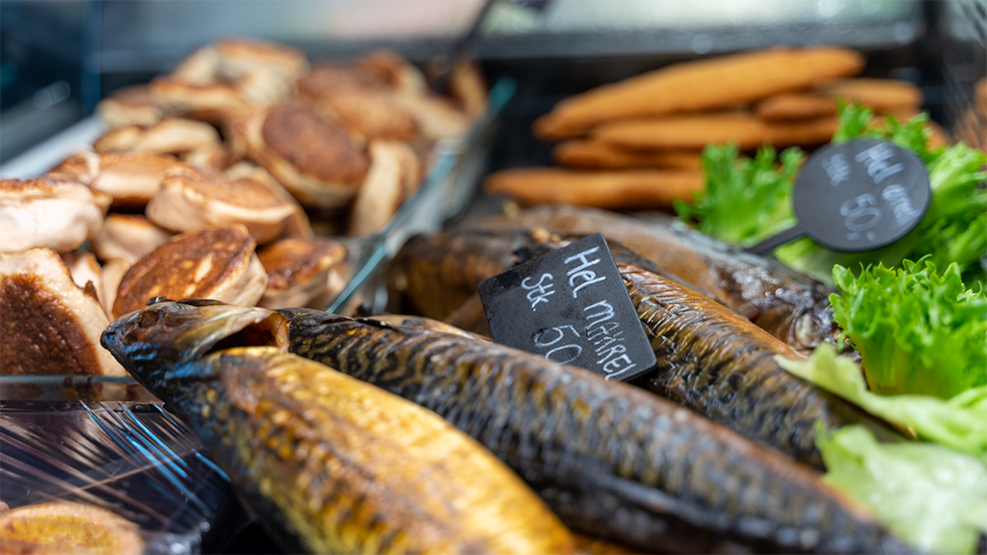 The Little Smokehouse (Det Lille Røgeri)
Smoked fish and specialties in store
In the shop, Det Lille Røgeri, you can buy carefully selected foods, made from scratch with no fillers or additives. Make you choice between smoked salmon or trout, homemade fish cakes or shrimp salad.
Our fish is smoked in our own smoker, which is more than 30 years old. Smokers are like good wine - they get better with age. That is why fish smoked in an old smoker gain a much deeper, intense flavour. If you choose our fish, we guarantee that your tastebuds will experience flavour like they never have before.
Stop by our store in idyllic Voervadsbro, close to the river, Gudenåen.