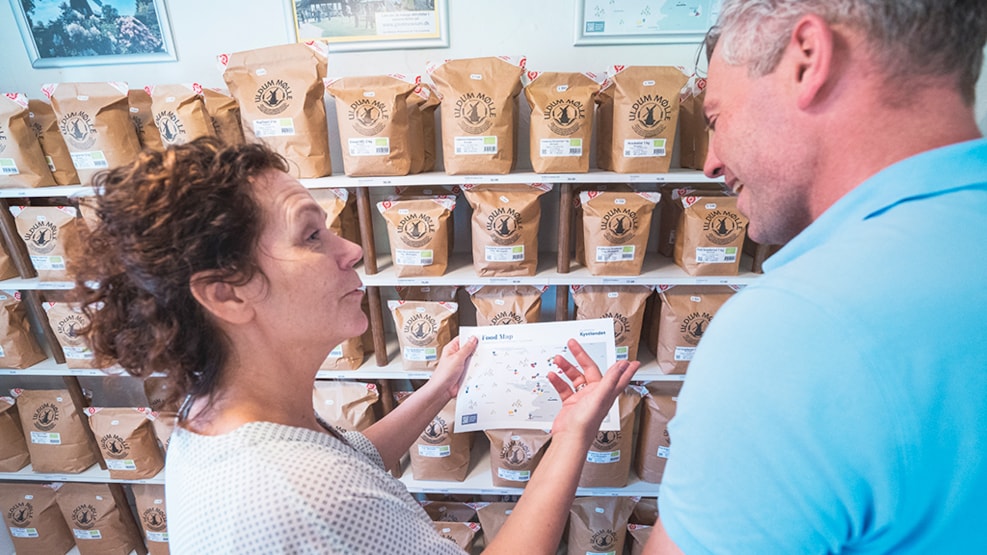 The Coastal Land Food Map
Taste the local gastronomy and see how our ingredients and delicacies are produced. In true farm-to-fork-style. With our Food Map in hand, you are well on your way. 
Your guide to the local pantry
From farm to fork – the taste experiences are calling for you. Let our food map guide you to the local food manufacturers and gain an insight into the production of ingredients and delicacies. 
Ecology, environment and great stories
Pick your own organic strawberries and then tap the fresh whole milk to go with it, at the dairyfarm of the next village. Or go on a tour of a winery, visit a mill or follow the production of beer and smoked salt. Many manufacturers focus on the enviroment, and organic products are handmade and homemade.
Find your way to the local products and farm shops
Get your hands on our food map by visiting the manufacturers or download it right here.
We also gathered all the addresses in this Google Map, so that you can go explore right away.
Have a wonderful trip!
Please be aware of seasonal and varying opening hours