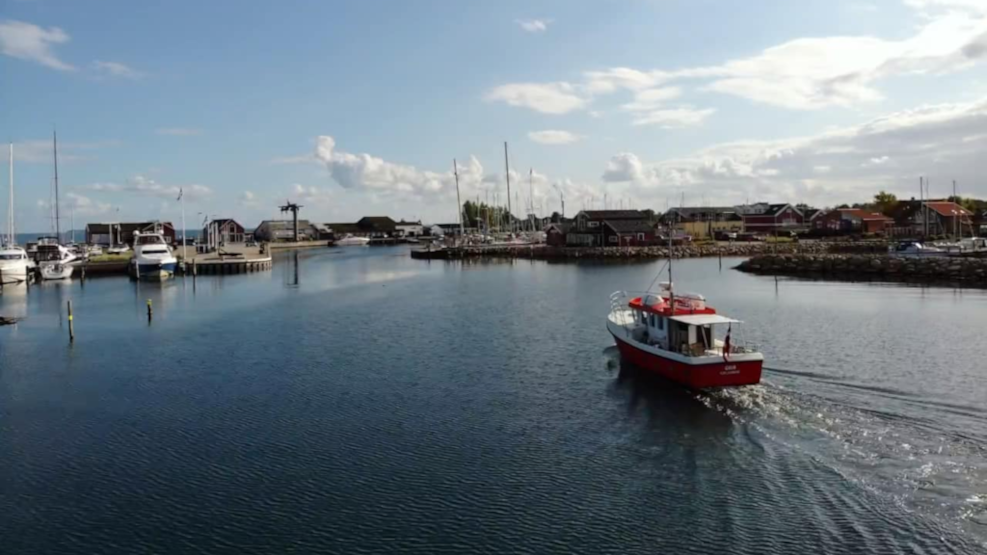 Juelsminde Water Tourism (Havturisme)
You can find the tour boat Gaia at the harbour in Juelsminde. Here, Captain Clausen offers to take you to sea and experience Juelsminde off the coast, go for a seal safari on Endelave, or an excursion to Bogense on Funen. You can also book the whole boat for a private family trip.
Experience the east coast of Jutland at sea
Juelsminde has proud traditions as an old ferry port and fishing harbour. Today it is among biggest and most lively marinas in Denmark. Now you have the chance to experience this lovely area with its harbour, forest, and nice sandy beaches from the ocean.
You will find the tour boat Gaia at landing stage 5. You can choose to register for scheduled tours or book the whole boat for yourself (with captain) for a nice day with your friends or family.
On a seal safari and island tour
During the summer period there are scheduled tours that you can join.
Short tour around Juelsminde: On a 1½ hour long tour you will sail along the coast and hear the story of the warship Frigate Jylland that was anchored in Juelsminde for many years (In Danish). You will sail to one of the small peninsulas As Hoved or Bjørnsknude depending on wind and weather.
Day trip to Endelave with seal safari: Every week you can come along for a daytrip to the island Endelave. You will sail past As Hoved to the seal colony Møllegrund. You will go ashore on Endelave where you have three hours on your own for experiencing the island of wild rabbits before heading back to Juelsminde.
Daytrip to Bogense: In olden times, there was a ferry link between Juelsminde and Bogense in the north part of the island Funen. Gaia allows you to visit this charming little port town on a day trip with three hours for exploration.
Ocean gourmet: Would you like to combine the experience at sea with a delicious food experience? On this tour you will sail to Sandbjerg Vig Bay where you will enjoy a delicious fish- and shellfish platter from NIOR Bistro andhear the story about the Frigate Jylland.
Juelsminde Water Tourism also offers anything from fishing trips to ash scattering. Contact Carsten Clausen by phone or mail to hear more about the options.
About Juelsminde Ocean Tourism
Carsten Clausen is the owner of Juelsminde Water Tourism (Juelsminde Havturisme in Danish) and the captain on all tours. As a former owner of Juelsminde Fisk (fishmonger), harbour master, and current chairman of Juelsminde Harbour Museum, he has a substantial knowledge about maritime Juelsminde that he happily shares on the tours.
The boat Gaia is approved for 12 passengers. It is designed with a high level of comfort including toilet and roofed quarterdeck, making it possible to stay sheltered if case of short showers.
Since you are already in Juelsminde…
You can find much more inspiration for experiences in Juelsminde on this page.