Sports and toys in Odder
Calling all outdoor enthusiasts and happy outdoorsy types. Get an overall idea of the shops in Odder selling clothing for sports and leisure as well as outdoor equipment.
New running shoes or a thicker jacket?
There is no such thing as bad weather - just the wrong attire. A number of Odder shops are happy to help you find the right gear when you want to head out to discover the beautiful nature. Whether you are running, cycling or going in the water, whether you are a beginner or experienced, you can get well dressed for any physical activity.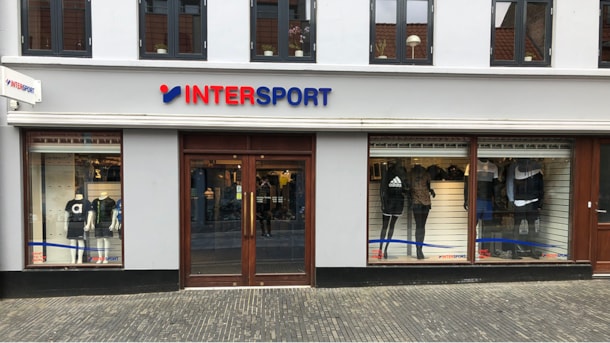 Intersport Odder
At Intersport in Odder you are met at eye level by a staff that simply loves sports. 
Here you find the most popular international and Danish sports brands such as Nike, Adidas, Humel, Puma and many ...
Strandshoppen
Strandshoppen at Saksild Beach is more than just your regular beach shop. Here they aim to satisfy every need of beach and holiday home guests. You can find clothing, classic beach equipment, a large ...
You can rent bicycles here
Cykelsmeden is a small, cosy bicycle repair shop with bicycle rental and a workshop located at the end of Rosensgade. Here, you can rent anything from city-bikes to mountain-bikes. Tandhjulet carries out repairs and sells spare parts.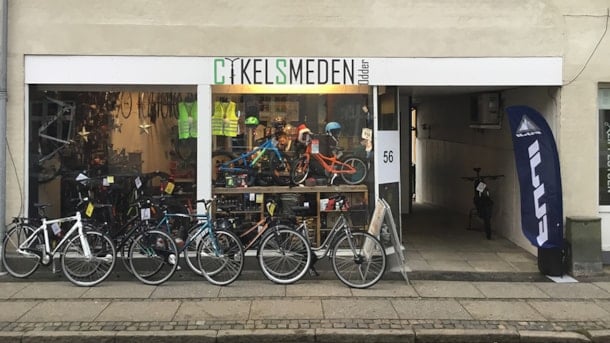 Cykelsmeden Odder
Photo: Cykelsmeden Odder
The Bicycle Repair Shop (Cykelsmeden Odder)
Do you want to rent a bicycle for today's excursion? Are you in urgent need of a mechanic or a tool kit on the bicycle holiday? Or are you looking for the perfect new bike? Then visit this bike shop i...
Tandhjulet
Photo: Tandhjulet
Tandhjulet
This bicycle shop in Odder has its own repair shop and the biggest selection of bicycles in town. Tandhjulet's bicycle mechanic is always ready to guide you with great service whenever you need repair...
Cykelsmeden
Intersport
Legekæden
Sportsmaster
Strandshoppen
Tandhjulet
Viggo Rasmussens Eftf.