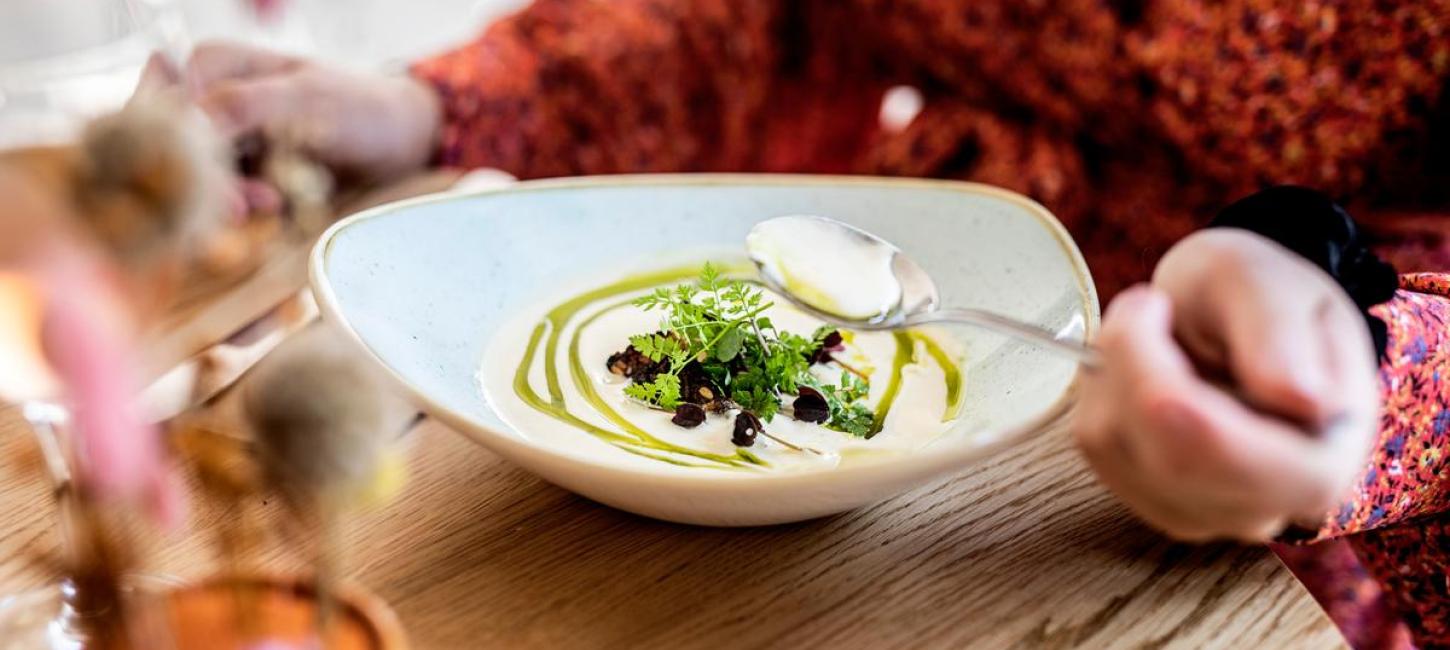 Restaurants in Horsens
Photo:
Destination Coastal Land
In Horsens, you find food for all tastes, whether you are into modern or classic cuisine, spicy or savoury. Explore the excellent craftmanship at the many restaurants and eating places in Horsens.
Where can you find good restaurants in Horsens?
In Horsens, the pedestrian street and the atmospheric streets surround the town's gastronomic nerve centre.
For example, visit the modern Restaurant MØHR and enjoy Gasfabrikken's well-selected, organic seasonal menus.
Are you having a hard time deciding? At Ji-Mi's in the Latin Quarter, simply choose whether you want five or seven delicious gourmet dishes, and then just sit back and enjoy great food in an intimate restaurant.
Go exploring and find delicious menus when you are looking for wonderful restaurants in Horsens.