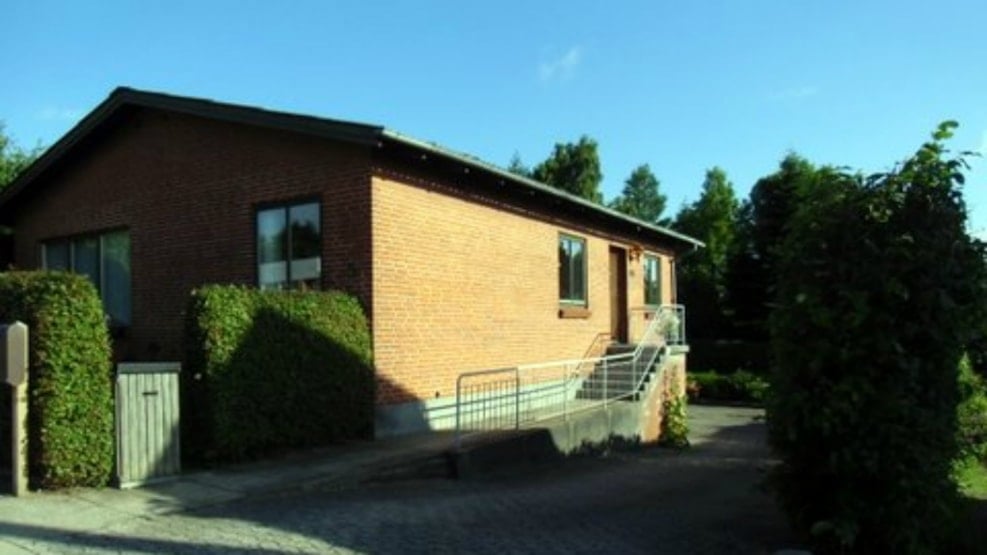 Kirsten Pedersen Horsens
This private accommodation is a comfortable base for your stay in Horsens and the Coastal Land. Stay in one of two double rooms located in a villa in a quiet residential neighborhood in the southern part of Horsens.
Private accommodation in a cozy villa near the city centre
Kirsten Pedersen lives in a spacious villa in a quiet neighborhood south of the city centre in Horsens. She has set up two rooms in an annex that can be rented by individuals on a daily basis. There is ample parking space at the house and only a short distance to the city centre, which is two kilometers away.
Stay in lovely rooms
Both double rooms are equipped with two single beds, TV, two chairs, wardrobe, and mirror. There is access to the two rooms from the courtyard. Adjacent to the rooms, there is access to a kitchenette with a coffee machine, refrigerator, and two hotplates, as well as a modern bathroom. There is also a small living area with a table and four chairs.
Book accommodation
Contact Kirsten Pedersen by phone or email for information about availability and prices. The rooms can be booked on a daily basis. It provides a good and quiet setting for your stay in Horsens, whether you are traveling alone, as a couple, or with a group of people. If you book both rooms, you can make use of the common areas, which is recommended for families and groups of friends. There is an option for an extra bed.
Explore Horsens
Horsens is a charming market town and a small city in disguise. Here, you'll find a beautiful, historic yet modern city center with a plethora of shops and dining establishments. Horsens is also a lively city with a vibrant cultural scene – from everyday culture to major concerts featuring some of the world's biggest artists. Kirsten Pedersen is available for accommodation in connection with larger events in the city.
On this page, you can find inspiration for experiences in Horsens.
Destination Kystlandet © 2023