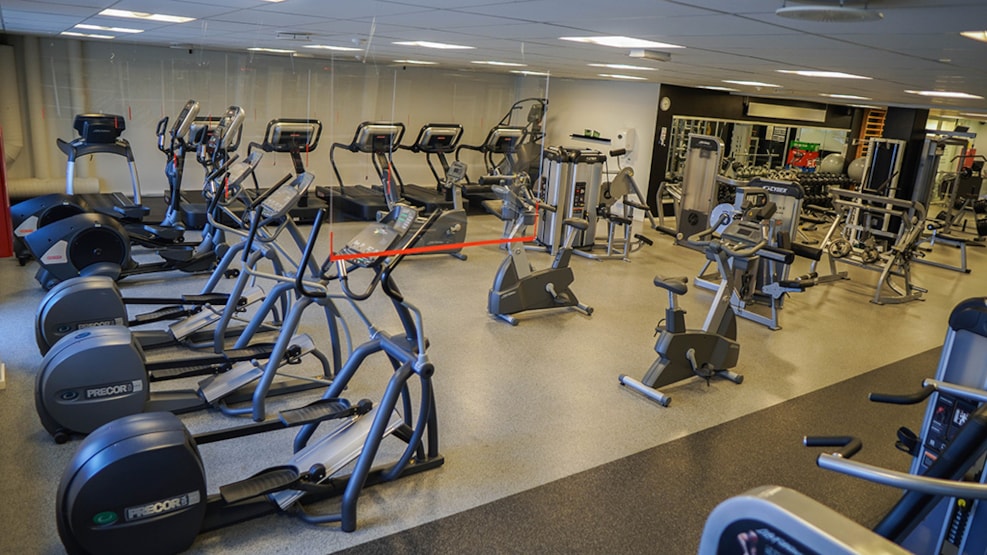 Juelsminde Hallerne Activity Centre
When you are in need of entertainment and exercise, this centre of games, play and fitness is the place for you. Play ball games in the sports hall, compete in squash or badminton or keep in shape in the fitness centre.
Is it raining in Juelsminde?
Do not worry. In this activity centre, the whole family can shoot their bolts and keep fit while sheltered from the wind and the rain. There are many options for activities – and over the course of the year there are many exciting events that you can take part in.
Book a court or a sports hall
If you bring a group of friends or your family, you have the option of renting one or two sports halls for a family battle or a game of indoor soccer. Or maybe a game of badminton? Badminton is a great game for all ages. And the best of it all is that you do not have to be a member of a club in order to book a court or an entire sports hall at Juelsminde Hallerne.
You can also challenge your best friend at the squash court. You do not have to bring your own equipment – you can borrow it at the court.
You can book a badminton or squash court on this page (in Danish)
Fitness for everyone – not just for members
Juelsminde Motionscenter is a modern fitness centre with room for everyone – both the local citizen with a membership and the tourist that wishes to keep in shape during the holiday.
Tourists can get access to the centre at a small price. 50 DKK for one day, 110 DKK for a week and 160 DKK for two weeks.
The centre has all the equipment you need for strength- and weight training and a large cardio section. There is a great selection of machines, bicycles, cross trainers, rowing machines and treadmills.
Juelsminde Motionscenter also offers group training with many different types of training that will suit your needs and preferences.
Enjoy a meal after the exercise
At the cafeteria, you can have a quick meal and get new energy after training. Enjoy a burger, a sandwich or a variety of classic Danish fast food dishes before heading home.
As a rule, the cafeteria is open when there is activity in the sports halls or the fitness centre.
Destination Kystlandet © 2023