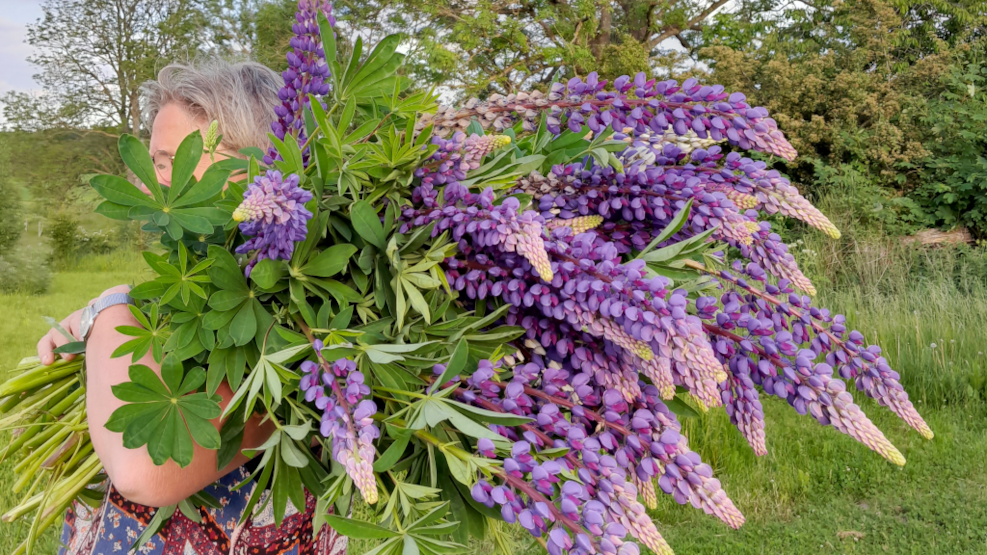 The Flower Field (Blomstermarken)
In idyllic, rural surroundings near the village Balle north of Odder, you can visit this pick-your-own flower field. Here, you can collect your own bouquet of the beautiful flowers in season from the field or buy one from the roadside food stall.
Pick-your-own bouquet right from the field
A beautiful and colourful sight awaits as you approach Drammelstrupvej north of Odder. There is a flower field here where you can pick flowers from early spring to late autumn. You will find all the most popular and prettiest flowers in season. Depending on the season, you can choose between more than 25 different sorts, including dahlias, sunflowers, gladiolus, peonies, iris, and tulips.
Walking around the flower fields and choosing the perfect flowers is an experience. You might want to bring the children and enjoy the colours, scents and life in the flower field.
Purchase a pre-made bouquet
At the side of the road there is a stall with a selection of pre-made bouquets from the flower fields. Every day, the owner Bodil Vestergaard makes fresh bouquets with flowers from the field that you can easily and quickly pick up via self-service.
Buy pumpkins for Halloween
Pumpkins are growing on the field, and during autumn you can stop by the field and buy your own pumpkin that you can carve for Halloween. The Halloween experience gets even better for children if you drive to the field and choose the pumpkin where it was growing.  
How does it work?
The flower field is self-service and open from sunrise to sunset every day. You can park at the grass right next to the field – there are signs with parking directions. You do not have to bring your own knife or scissor – it is available on site. You have free access to the flower field, and you are welcome to go for a walk and enjoy the colours. There is a table with benches where you can sit and enjoy the sunshine. Feel free to pet the horses by the gravel road, but please do not feed them.
Payment is via the Danish payment solution MobilePay or cash in the money box by the stall. You can find prices and number for payment etc. at the stall.