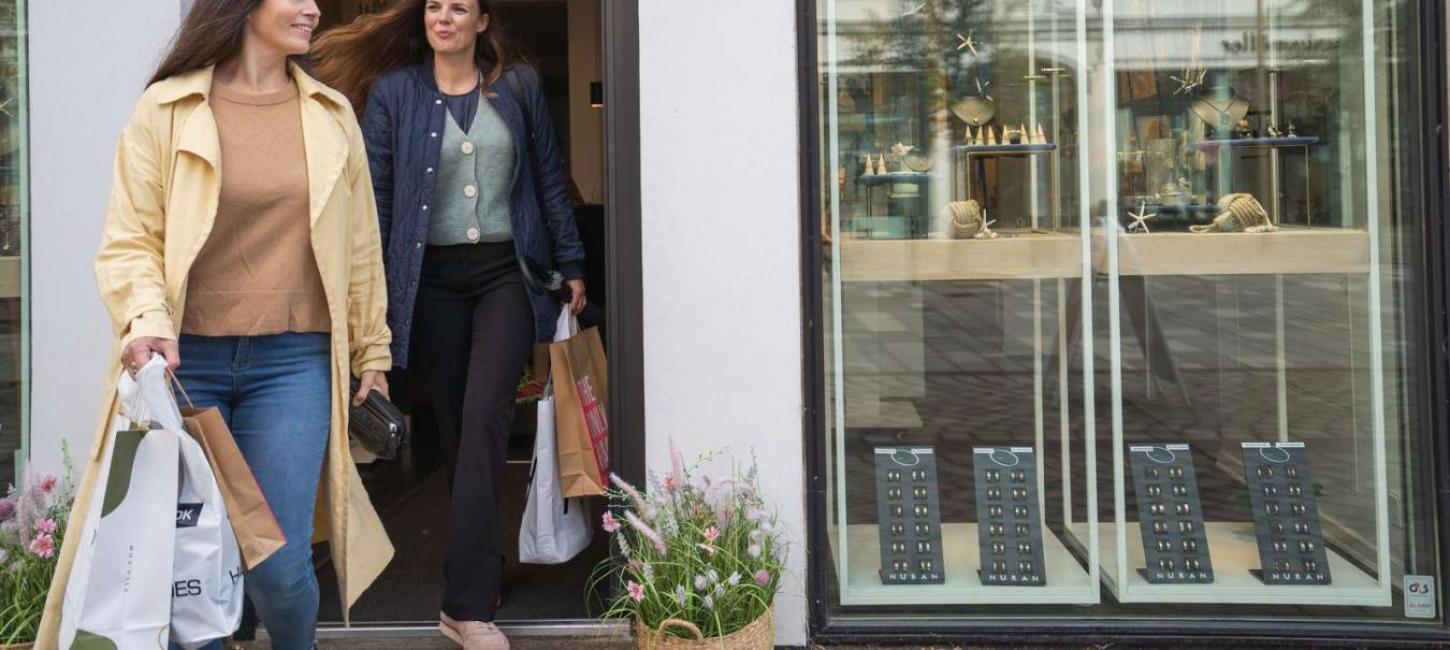 Go shopping in Horsens
Photo:
Destination Coastal Land
The newly renovated centre in Horsens invites activity and life in the street space. There is room here to relax and feel life in the town.
When you go shopping in Horsens, you can find everything from the latest fashion clothing, applied art in Danish design to toys, hobby & leisure, delicacies and much more.
The most important Danish and foreign brands are represented, but you will also be very surprised by the small shops' offerings and details. For example, visit Blindes Arbejde, which makes lovely handicrafts from scratch. Also, stop by UKÆNT, where you will find unique, creative ornaments, art and sustainable produced clothing. 
Fun for the little ones, and the slightly bigger
Take the children around town on the popular Horsens Treasure Hunt.
It's great motivation for the little walking legs with lots of fun puzzles along the way and a real medal as a reward for the feat.
You can also keep an eye on the town's many playgrounds, just as the Skate Park on Rådhustorvet can be an obvious "car park" for the young or slightly older children.
Lots of activity in the streets
Almost every weekend, during holidays and public holidays, there are pleasant activities and free event in the square (Torvet) and on Søndergade. You will also find entertaining children's activities inside Bytorv Horsens, where it is also filled with exciting shops for the adults.
You can also go on a guided tour to the top of the highest building in Horsens and enjoy the view 63 metres above ground level.
Keep an eye on current events in the calendar.
The town's secret nooks and crannies
Also take not of how beautiful and challenging street art oozes from the town's secret nooks and crannies. 
Come and grab a bargain
In Horsens, the wide pedestrian street and intimate side streets are full of atmosphere, and you will find plenty of fun restaurants and pavement cafés.
With over 150 shops in the centre, a shopping trip to Horsens is an experience for all ages, for the whole family and for everyone in the family.