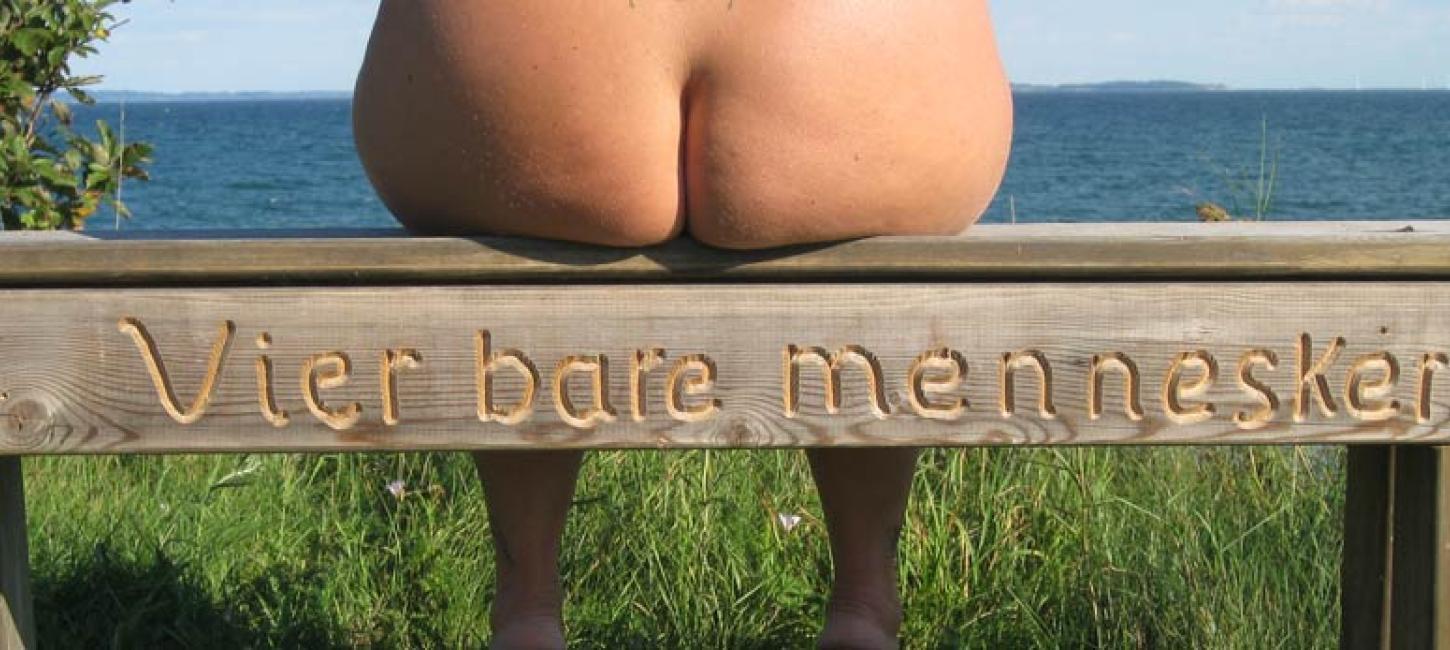 Naturist camping
Photo:
N.F.J. Naturist Camping
Come, as you are, and camp as a naturist along the East Jutland coast at Kysing Beach in the Coastal Land. Naturism is about the freedom to be who you are - dressed or not - and in harmony with nature.
Do you want the freedom to be naked when it feels natural?
Naturism has nothing to do with sexuality, but with the freedom to be - and move - "as you are". At a naturist campsite, it is socially acceptable to be naked on the beach and in common areas with the greatest naturalness.
Naked or not
As a naturist, you decide for yourself whether you are naked or fully or partially clothed.
It is not about nudity in itself, but about the freedom to be and move around the place as you are in a common understanding of the social rules. 
In the Coastal Land you can visit N.F.J. Naturist Camping at Kysing Beach 
with the most beautiful view and with many lovely facilities such as a beautiful beach with a jetty, campfire hut, sauna and a large playground with a bouncy castle for children.
If you do not bring your own caravan, you can, for example, spend the night in glamping tents, shelters or one of the site's cottages.
Also visit the naturist beach
As a naturist, you can also visit the campsite with a day pass and access the signposted naturist beach.
Sunbathe in the silky soft sand or dive into the blue water from the beach's jetty - without swimwear and staring glances from the other beach guests (the beach is clearly signposted).
Destination Kystlandet © 2023