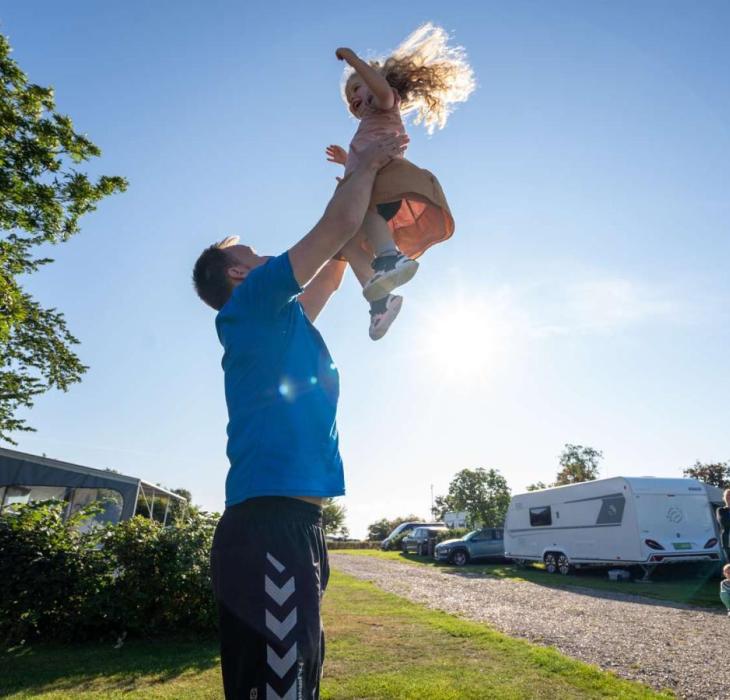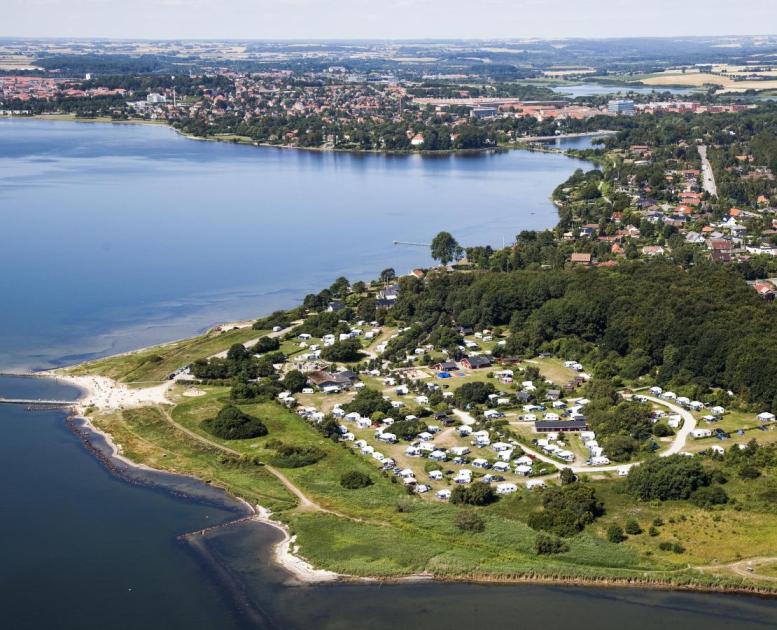 Camping in the Coastal Land
Photo:
Destination Coastal Land
&
Horsens City Camping
High to the sky
On your marks - get set - go camping!
With nature as the nearest neighbour and high to the sky, camping is the feeling of freedom. And togetherness.
In the Coastal Land along the east Jutland coast you will find a wide selection of campsites close to the water, in the towns or in the beautiful countryside for you who like to camp with family or friends in caravans, glamping, cabins, motorhomes or tents.
The campsite offers the perfect conditions for families and people with a penchant for cosy togetherness.
How are you going to camp?
In the Coastal Land you can always check in with your tent, caravan or motorhome at one of the area's lovely sites.
Or why not book a glamping tent or camping cabin or check into one of the motorhome sites?
Green Camping
Horsens City Camping in The Coastal Land is certified as Green Camping. Green Camping is an environmental certification that ensures that the campsite meets stricter requirements in relation to the environment and sustainability.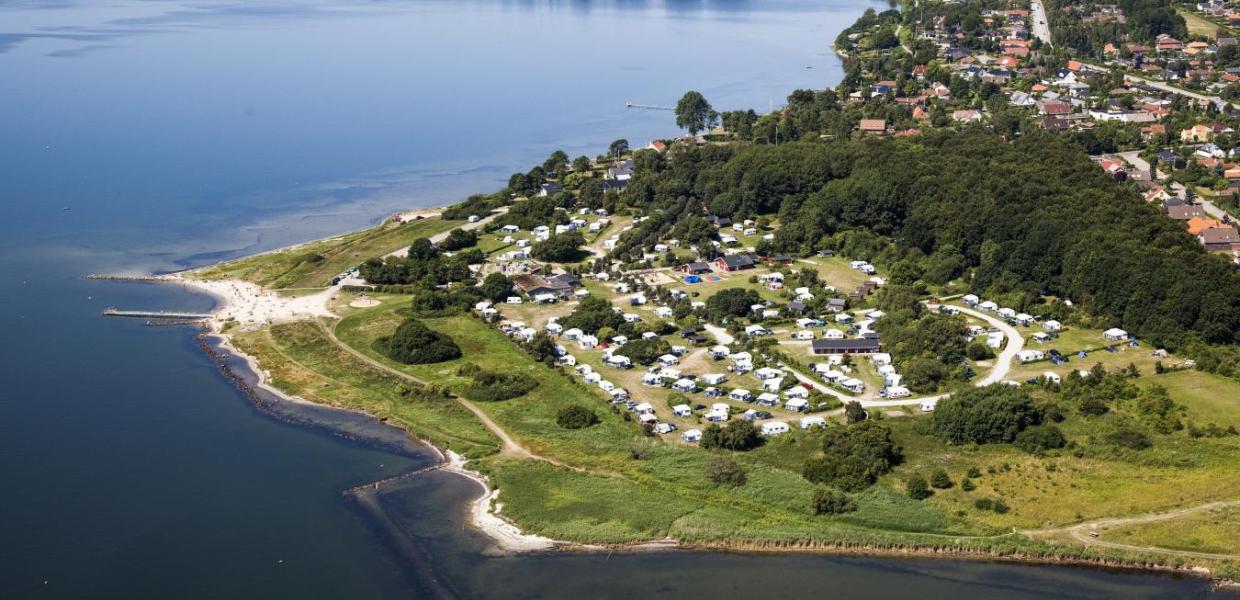 Horsens City Camping
Photo: Horsens City Camping
Here you will find the campsites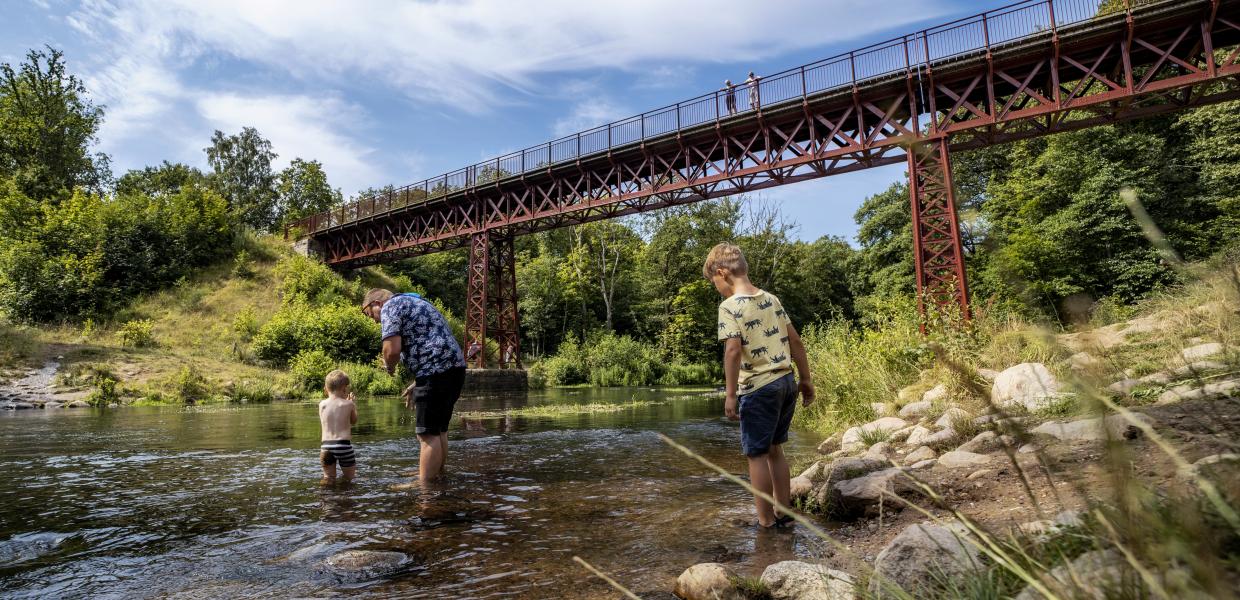 Experiences in The Coastal Land
There is plenty to do for the whole family in the beautiful nature and vibrant cities of The Coastal Land