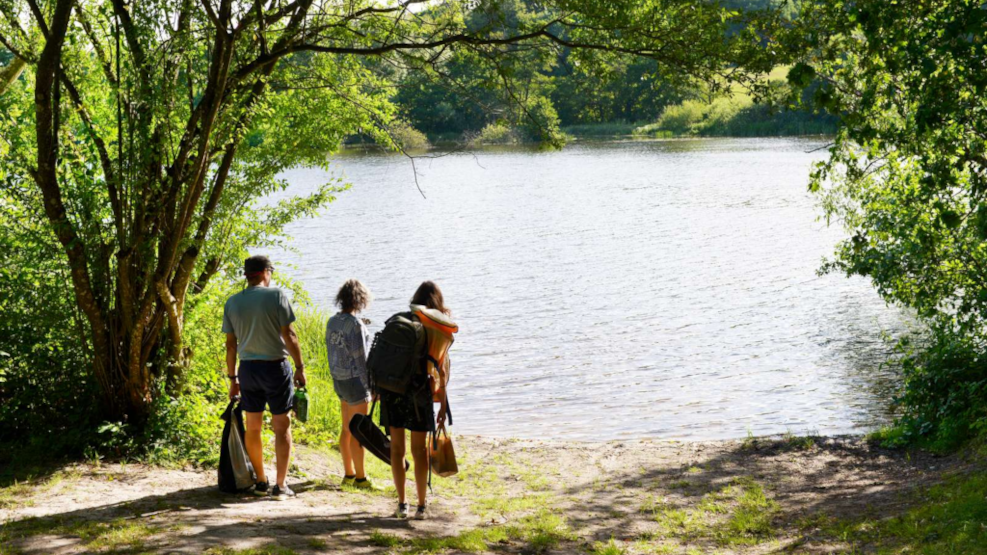 Naldal Lake
Naldal Lake is located in Vestbirk close to The Uncovered Bridge. With an excellent bathing water quality, it is well-suited as a bathing lake.
Naldal Lake was formed in 1924 along with Bredvad Lake and Vestbirk Lake when Vestbirk Vandkraftværk (hydroelectric plant) was constructed. The newly constructed locks cut off the river Gudenå from its former stream, so the three lakes known as the Vestbirk Lakes were artificially formed.
West of the bathing area is Elite Camp Vestbirk, where you can buy ice cream or refreshments. Furthermore, it is possible to buy guest access to the camp site's heated swimming pool and water slide.
Angling in Naldal Lake
If you love fishing, then Naldal Lake is the place for you. Here you can be lucky to catch pike, perch, eel, burbot, roach and bream.
There are also great fishing conditions In Vestbirk Lake, Bredvad Lake and in the river Gudenå.
Parking at Naldal Lake
Access to the bathing area from the camp site through a gravel road.
Get directions to Elite Camp Vestbirk and Naldal Lake here>
Destination Kystlandet © 2023