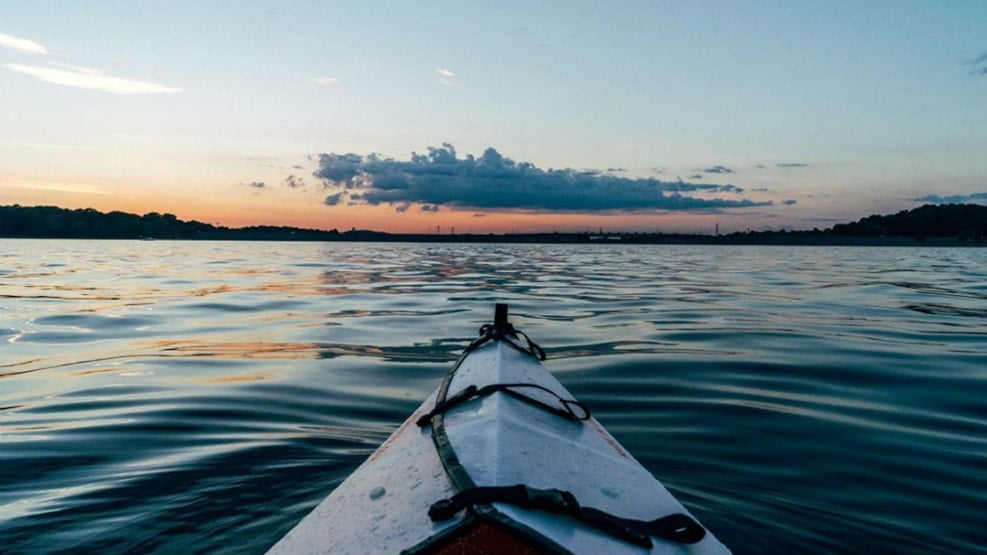 Kayak rental at Horsens City Camping
Experience Horsens Fjord from the water while exercising! At Horsens City Camping, you can rent a sea kayak for either two hours, four hours or an entire day and get a unique experience in one of Denmark's most beautiful inlets.
Horsens Fjord offers a rich bird and plant life, dense forest areas and a costal landscape with shallow water, several good bathing beaches as well as the islands Vorsø, Alrø and Hjarnø. You might even be lucky enough to see seals and harbour porpoise on your way. 
The most beautiful route takes you along the coast from Husodde to Brigsted, west of Vorsø (7,5 km), where you can either continue towards Sondrup beach and Alrø or head back to Husodde.
If you would like to spend a night near the coast, Horsens City Camping has several accommodation options.
Prices
2 hours: 200 DKK
4 hours: 300 DKK
An entire day: 500 DKK
The price includes rental of a kayak paddle and a life jacket.