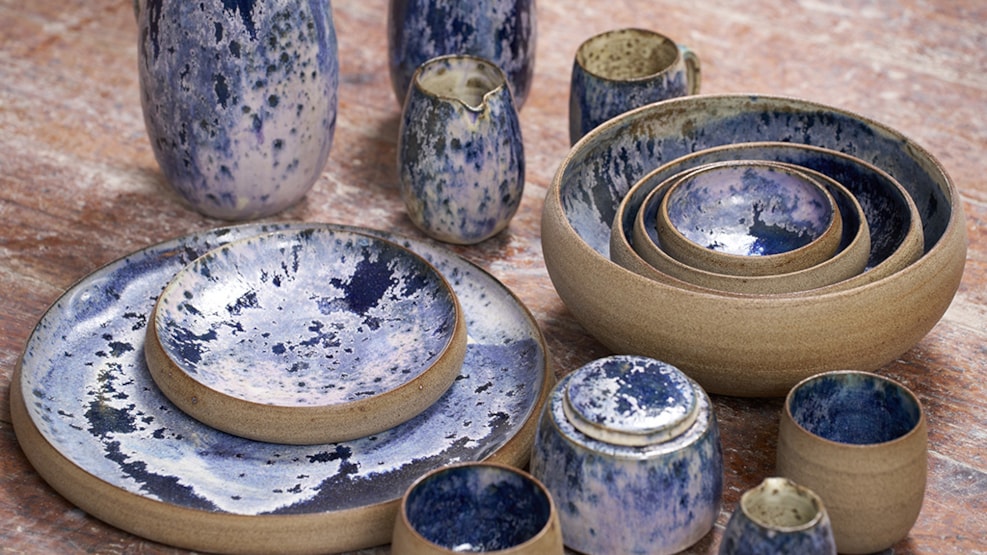 The Coastal Land's Art Map
The Coastal Region is full of exciting art experiences. This art map is a physical guide to artisans, galleries, and workshops in the area surrounding Horsens, Juelsminde, and Odder.
Art for every taste
Whether you're into glass art, ceramics, sculptures, or visual art, whether you prefer admiring the works of others or creating your own art under expert guidance, or if you're simply searching for the perfect piece of unique art from local artisans, The Coastal Land's Art Map can guide you to art experiences tailored to your preferences.
Here you'll find everything from art museums and galleries in the city to rural artisans with sales outlets or workshops where you can learn to create your own masterpieces.
Find your way to art experiences in the area
You can download our art map via this link. The Art Map is also available in print, which you can find at the galleries, artisans, and in the brochure stands throughout our region.
Please note the opening hours
MolaMola Workshop: Production and sale of unique stoneware ceramics by the Gudenåen river. 
Eva Keramik: Raku-fired ceramics and bronze and glass figures right by Rude Strand.
Arp Atelier: Ethereal paintings, sculptures, and reliefs surrounded by Nordic design.
Dorthe Bent: Shop Dorthe's glass art or try your hand at the craft in a workshop.
Aage Würtz: Exclusive pottery-turning courses and showroom - open by appointment.
Art By Me: Paint your own pottery.
Gallery Hjorth: Modern contemporary art with an edge in the Latin Quarter of Horsens.
ART'M: Horsens' largest gallery with a wide selection of contemporary art.
Horsens Kunstmuseum: Explore Michael Kvium and modern Danish contemporary art. Kulturstationen (children): Creative (and free) family activities at Kulturstationen in Horsens every weekend.
UKÆNT: Make your own candles in this combined shop and workshop.
Galleri Mynster: Abstract, colorful works and painting courses by artist Tine Mynster.
Det Grafiske Magasin: Quality coffee, art, and workshops on the Viking island of Hjarnø. Kunstpletten: Store run by an artist community in the center of Hedensted.
Det Kreative Gartneri: Creative oasis with plant sales, applied art, and art, as well as workshops and events.
Pottemageren Juelsminde: Handmade ceramics, stoneware, and a visiting garden in the harbor town of Juelsminde.
Galleri 7130: Open gallery with changing exhibitions in Juelsminde town.
More art experiences in the Coastal Region
On this page, you can find inspiration for other art experiences in the area surrounding Horsens, Odder, and Juelsminde - from street art to cultural stays and current events.
Destination Kystlandet © 2023