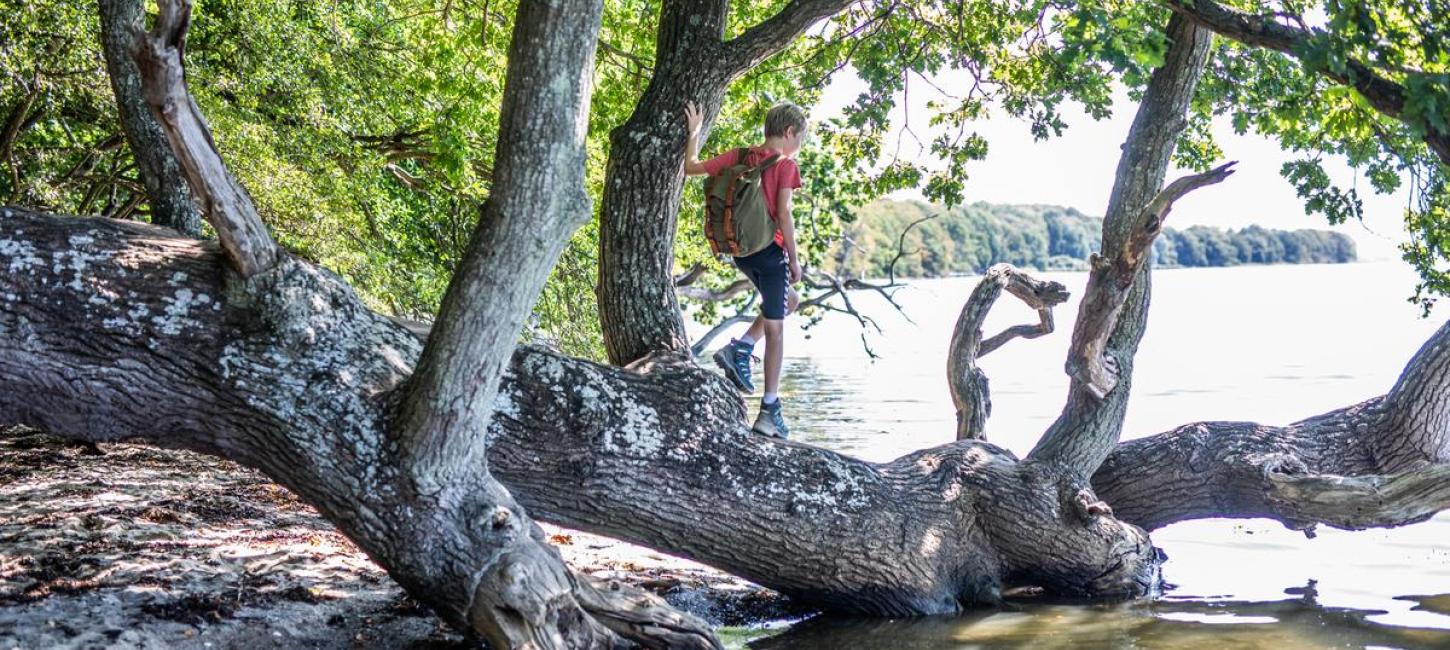 Hiking routes on the east coast of Jutland
The east coast of Jutland is a perfect hiking country. Here beautiful calm beaches alternate with the fjords' varied countryside on beautiful signposted hiking routes. The Coastal Land is guaranteed to have a route for you.
Get sand in your hiking boots and wind in your hair
The Coastal Land's coastline offers a lovely and varied hiking landscape. From the wide sandy beaches of the Odder coast to the winding and varied countryside of Horsens Fjord, the beautiful beach-covered bays of Juelsminde Peninsula and the fairytale forests of Vejle Fjord. The area's 266 kilometre long coastline is an invitation to many hiking routes for all tastes. We guide you to the best routes and give you an overview. 
Follow all the routes on a digital map
Zoom in on the map and watch it unfold.
Beautiful walks in the coastal forests
There are many beautiful forests with paths along the coastline of the Coastal Land that make it possible to go all the way down to the water and combine the coastal and forest experience on your walk.