Child-friendly hiking routes
Photo:
Destination Coastal Land
It's so wonderful to hike! But when you have two small children, who quickly lose patience and want to sit at home with their tablet, then it can be a challenge to find the time and space for a hike. We guide you to safe, fun, child-friendly hiking experiences in the Coastal Land.
On a walk with the whole family

 
A walk together can be wonderful quality time for both children and adults, where you really get to know each other. However, most parents would agree that there may be certain challenges associated with having the youngest in the family in tow? It's not always the walk that is first on the children's agenda. In a busy day, you prioritise time with the children, and how is Simon to achieve his 10,000 daily steps if the kids don't want to join? 
Children can easily be motivated to walk. It just must not get boring along the way. A good story as a selling point, space to play and learning and a good reward - together with a safe environment, is the recipe for a wonderful hiking experience for the whole family.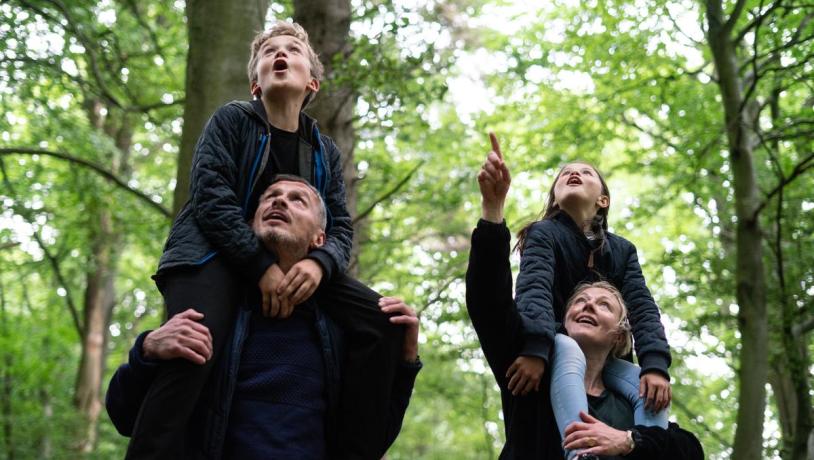 Photo: Destination Kystlandet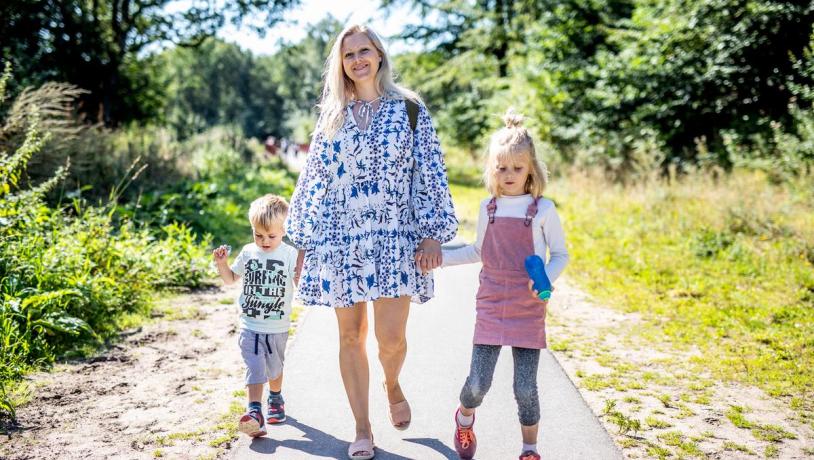 Photo: Destination Coastal Land
You can find many exciting treasures scattered around the Coastal Land. Take the children on a treasure hunt and combine hiking with learning as you go around answering questions about the places you pass. Do you have all the right answers? Then a medal awaits you as proof of your achievement. 
Treasure hunting is a great activity for the whole family. Do you have to have all four medals?
Du kan deltage i et splinternyt Natureventyr ved Bygholm Bakker ved Horsens. Tag del i Vitas Vilde Eventyr omkring Ulvedalen. Du kan få et gratis aktivitetshæfte i Netto på Rosenkrantzvej, når du har gennemført eventyret.
5 child-friendly hikes
On a child-friendly hike, there is no traffic and the opportunity for play, learning and free expression. At the same time, it is no longer than the small legs can manage for the trip. 
Bring snacks on the trip - then the children will be happy.
In the park with the little ones
Whether you bring the pram or small, cute toddlers who have just learned to walk, the parks of the Coastal Land are a great opportunity to get some fresh air and red cheeks.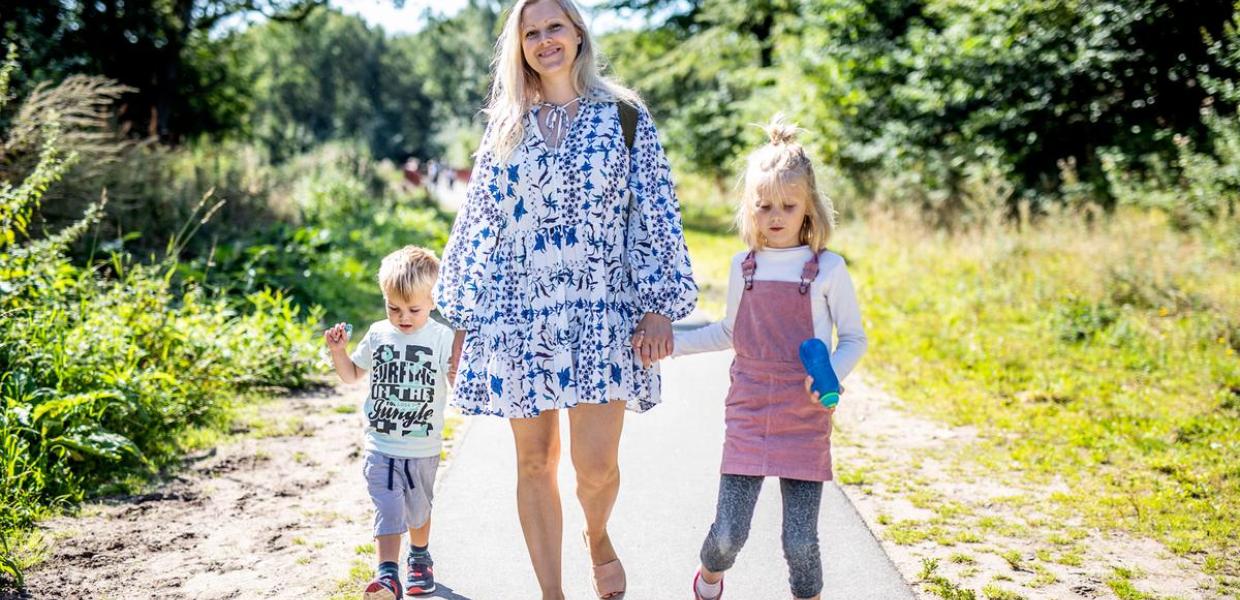 Inspiration for experiences on the hike