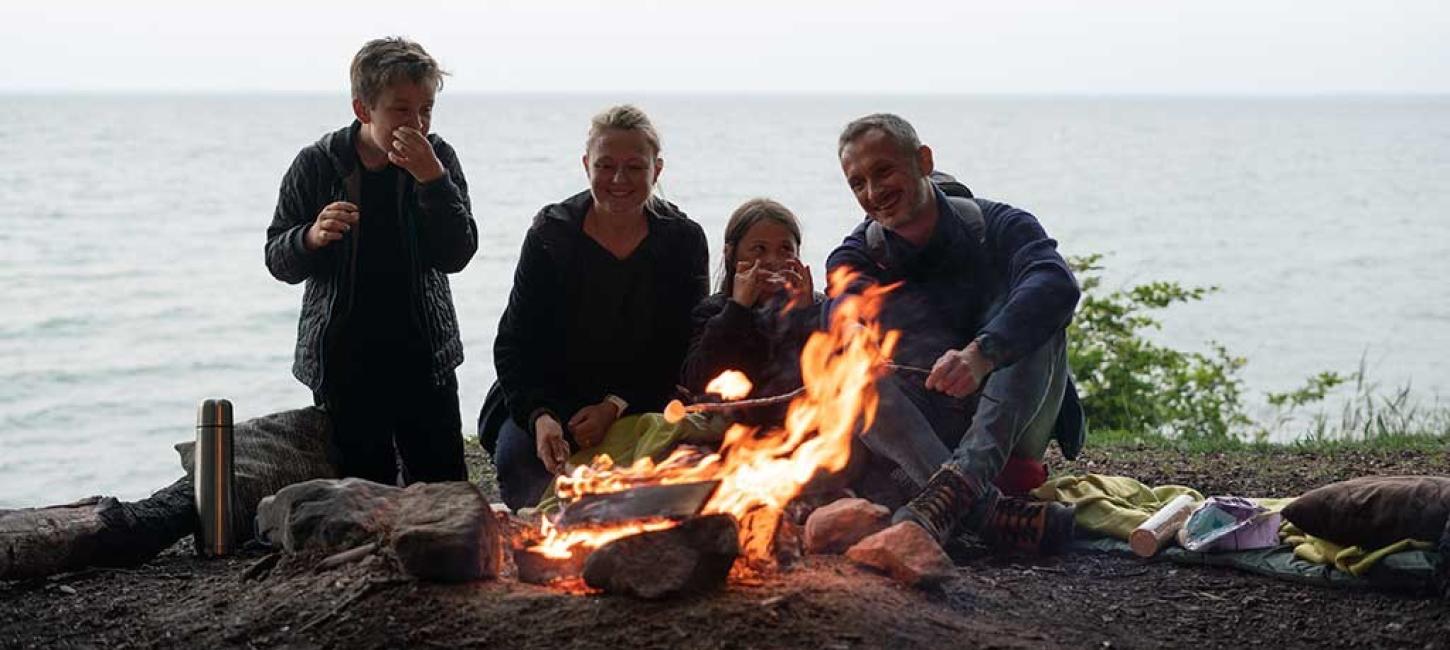 Outdoor accommodation in the Coastal Land
The backpack is packed and the walking shoes are on. Nature calls, but where are you going to sleep? Fall asleep with the mild breeze of the east coast on your face and become one with nature. There are good conditions for stress relief and cosiness in the Coastal Land - night and day.
Sleep in the open air with a view of the stars
From primitive accommodation to luxury - the possibilities for accommodation outdoors in Coastal Land are good no matter who you are or where you are. Shelters and tent pitches are scattered in the area and can be easily connected to your hiking, cycling or canoeing. You will also find a selection of unique accommodation and modern outdoor accommodation like glamping. 
Should the overnight stay in a tent have a touch of luxury

?
In a glamping tent you can sleep in a real bed with a high level of comfort and good facilities. Here the primitive meets the convenient, so you can wake up well rested and ready for the next day's excursion.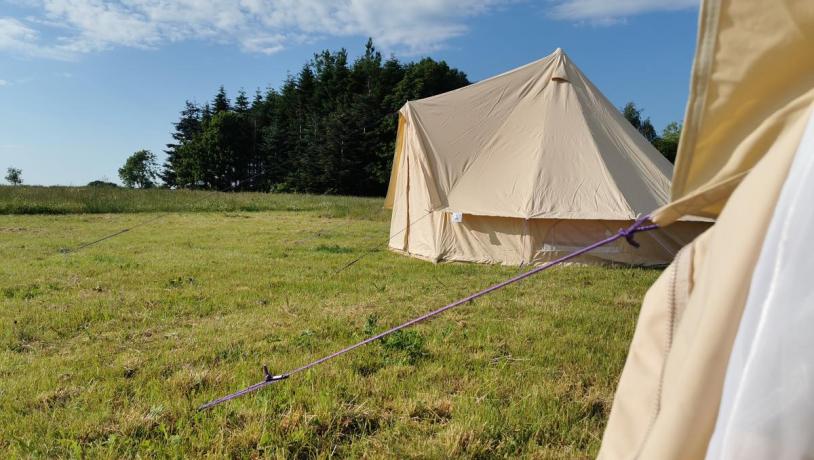 Photo:Holmely
Here you can spend the night in glamping tents
10 beautiful shelters in the Coastal Land
Find many more on the map above.
Do you prefer the comfort of hotels after a long day in the countryside? It's perfectly ok to long for a warm duvet. We nature lovers are very different, and thank God for that!
With a tent under your arm
Sleeping in a tent is free, easy and convenient, but what are the rules?
Can I pitch my tent out in the countryside?
It's a little complex, and then it's not. Let us guide you.
As a rule, it is not allowed to sleep in a tent in the countryside. BUT - The Danish Nature Agency has designated a large number of forests throughout the country for wild camping. There are the following forests in the Coastal Land:
- Skablund Forest on the north side of Horsens Fjord.
- Bjerre Forest, Rold Forest, and Boller Nederskov at Bjerrelide south of Horsens Fjord.
- Sebberup Forests, Ussinggård Forests and Kær Forest north of Hedensted.
- Grund Forest on the north side of Vejle Fjord.
Furthermore, there are a large number of nature camp sites where you can pitch your tent - some are free, while others charge a fee. 
It is only allowed to sleep in tents in privately owned forests if you have a special permit from the owner.
It is not allowed to pitch a tent on the beach.
Both in public forests and on the beach, sleeping on the forest floor is allowed, but not in a tent. A sleeping bag or hammock is ok. The basic rule is that you must have a clear view of the stars. 
Find tent sites and forests where you can pitch your tent on the map above. Remember also that almost all campsites have the option of sleeping in a tent.
Cheap and charming accommodation on the hiking or cycling trip
Most of the area's campsites offer accommodation in wooden cabins at cheap prices. It's fun and you get access to all the campsite's facilities.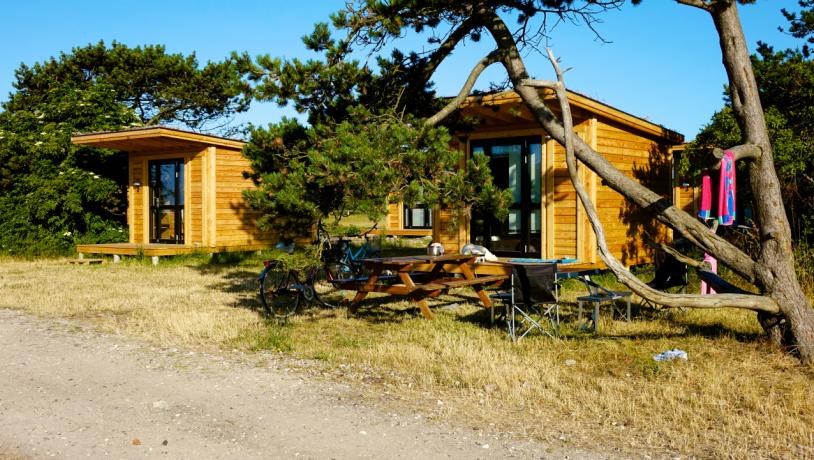 Photo:Destination Coastal Land
Here you can spend the night in a cabin