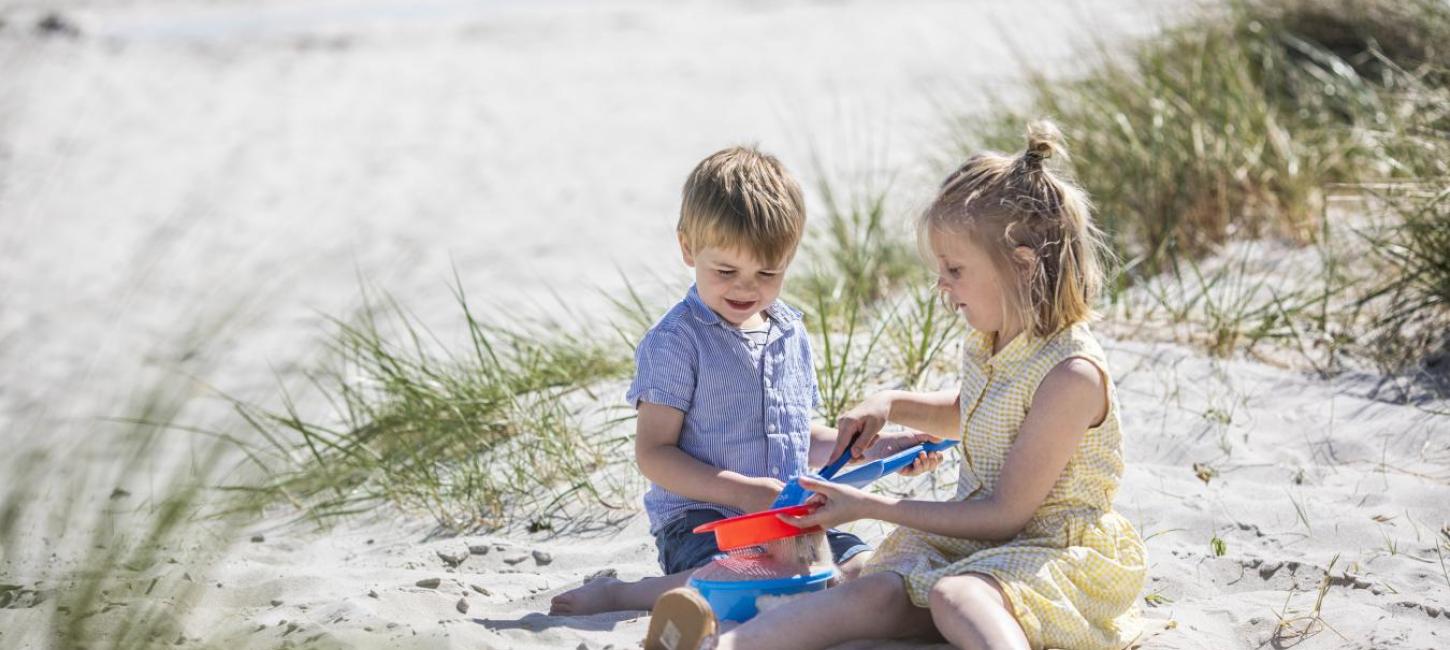 Child-friendly beaches in the Coastal Land
Calm and shallow water, lots of space and places to eat and facilities nearby. In the Coastal Land you will find some of East Jutland's most child-friendly beaches, and with 266 kilometres of varied coastline, there is plenty to choose from. Here you get our recommendations for the best of
The best beaches in the Coastal Land
Sun, summer and a swim in the blue sea! Is there anything better on a Danish summer day? Here is our suggestion for the best, softest and most child-friendly sandy beaches in the Coastal Land.
Suggestions for beach trips
Here we have compiled a number of trip suggestions for you who want to experience the open horizon and the lapping of the waves from one of the Coastal Land's beaches.
Time for a trip to the beach with the family
Stay close to the beach
Wake up to a morning dip in the sea and enjoy the light summer evenings on the beach. Here are our suggestions for where to stay close to the beach and water.