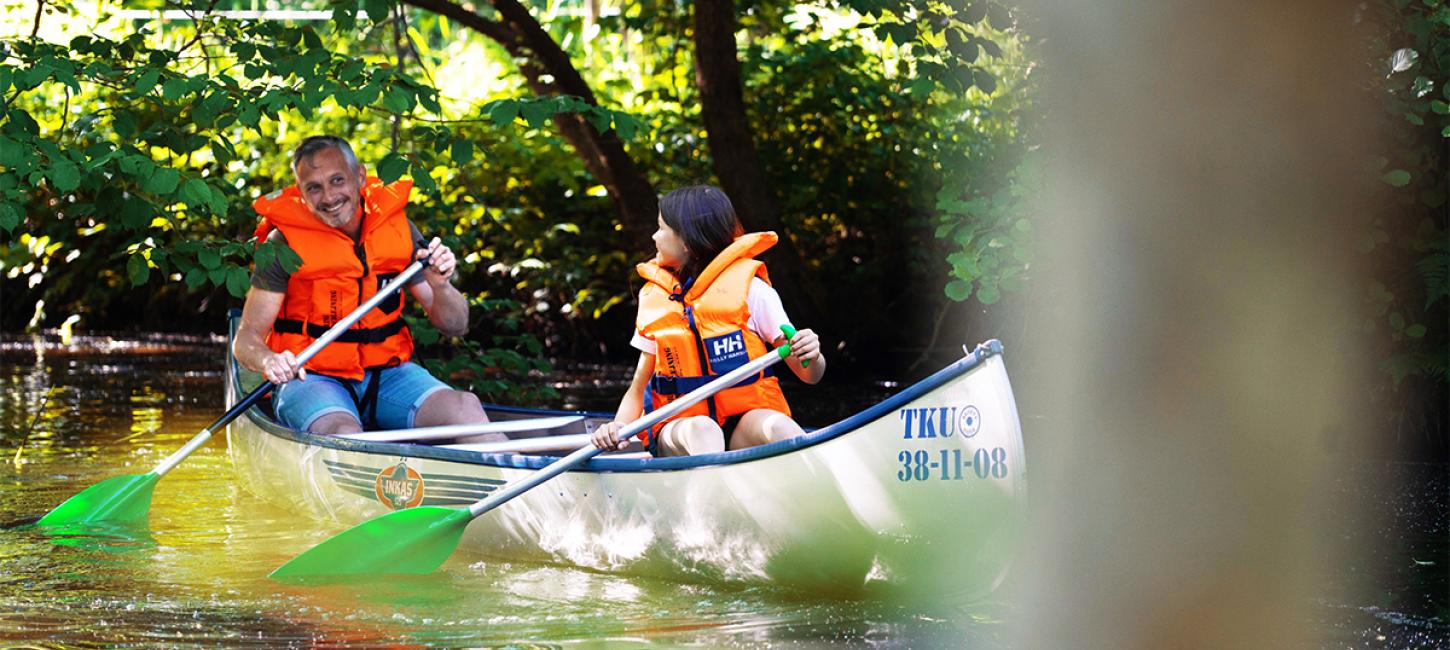 A day trip canoeing on the Gudenå: Åstedbro-Vestbirk
Photo:
Destination Coastal Land
Go for a day trip and float downstream through peaceful nature in a canoe. When you rent the canoe, you can have it delivered to the starting point, so everything is ready when you arrive. Here, you can have a memorable experience without much planning and trouble.