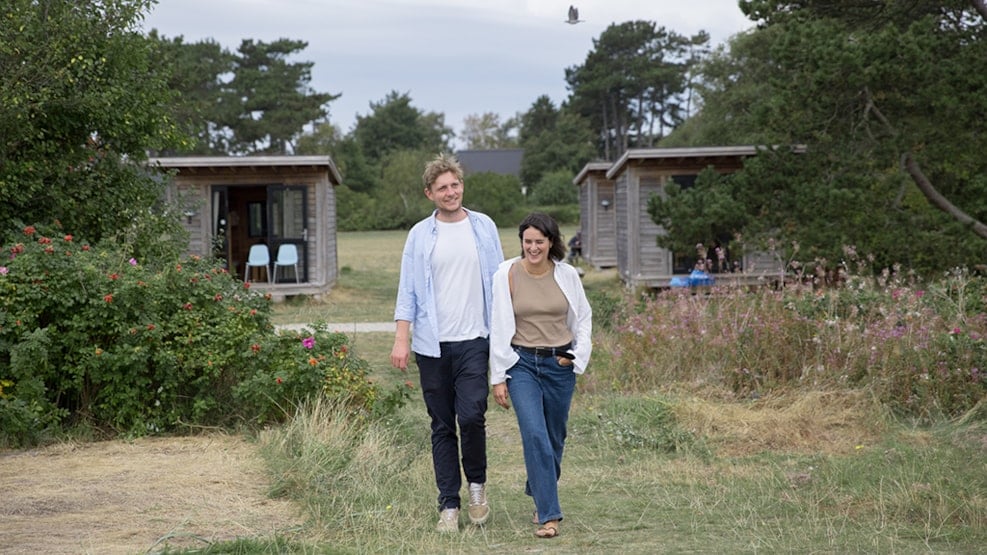 Tunø Campsite (Teltplads)
The Kattegat island Tunø is car-free and a paradise for nature lovers and anglers. There are daily departures from Hou to Tunø, with the ferry. The trip takes approx. 1 hour.

The camp site is placed close to the harbour and direckly to a splendid beach. There are toilet facilities with h/c water, shower room and kitchen.
The campground also have some nice and cosy cabins (from 2015) situated right next to the water. You can book a cabin here (in danish)
Tunø Camp Site is located between the Reef and the harbour. In the 1950s, many people just pitched their tents here without special permission, and since there were no sanitary facilities, conditions deteriorated and became filthy. At the time of the local government merger in 1970, a municipal campsite was established with toilet and shower facilities on the harbour. Cabins are available at the campsite.
The campsite is supervised by the Tunø harbour master.