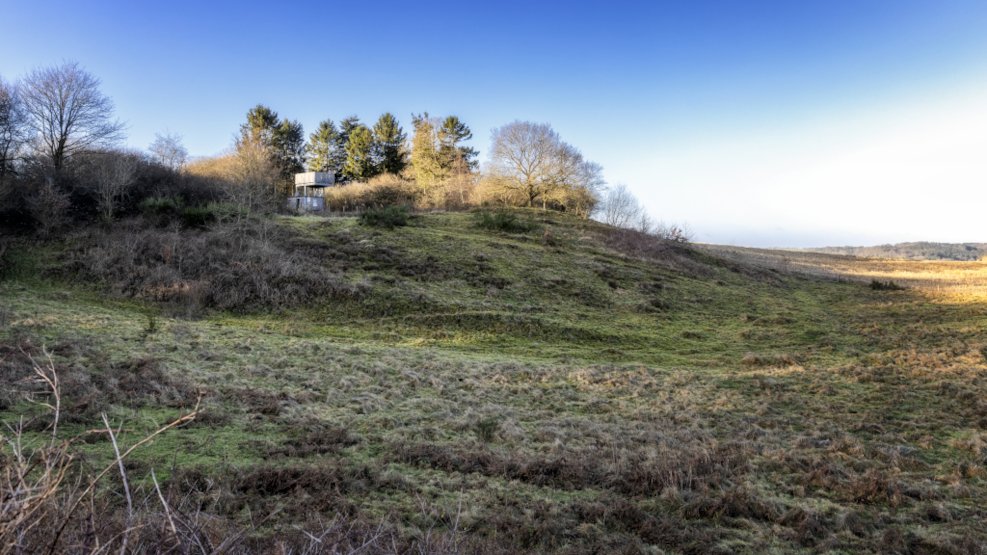 Slaggård Banke
A few kilometres south of The Uncovered Bridge and east of the Gudenå valley is a hilly area characterized by ridges with burial mounds on top of them.
In the area Vorbjerge there are several mounds that are placed on top of a hill in order to honour the deceased and make the burial mound visible from afar. The tallest of these hills is Slaggård Banke (Slaggård Ridge). The hilltop is 109 metres above sea level which makes it one of the higher points in Denmark.
Slaggård Banke is characterized by grassy slopes and the nine burial mounds on top makes the hill look unique with the rolling landscape. The area is open for the public, and there are tables, benches and information boards around the grassy hill.
Near Slaggård Banke you can also find Vorbjerg Høje (Vorbjerg Hills) with a summit 86 metres above ocean level. Here there are a total of 11 burial mounds in addition to the nine at Slaggård Banke. When visiting Slaggård Banke you might want to stop by Vorbjerg Høje as well.