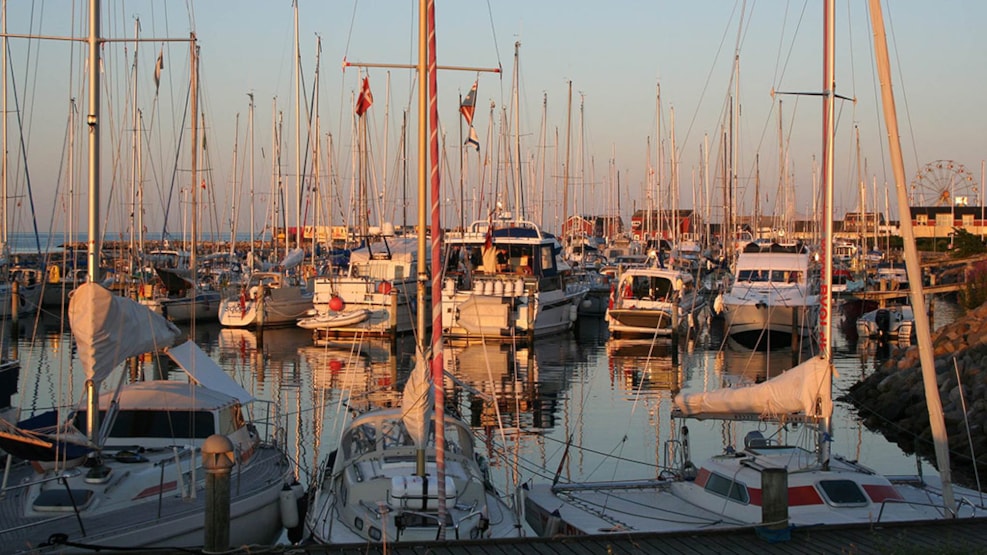 Mobilhome-Park Juelsminde Harbor
Finding a motorhome park with a better location than the one at Juelsminde Harbour and Marina would be difficult. Here, you can spend the night right next to the harbour quay and the marina's many restaurants and activities
Wake up to the sound of the sea
At the marina in the resort town of Juelsminde, you find this motorhome park with 16 sites. The small park is exceptionally well located near the busy harbour that it abounds with life during the summer. And there is nothing wrong with the view - you look straight at the old harbour basin which is only a few metres from your motorhome.
When you spend the night in the park, you have access to the facilities of the harbour such as bathroom and toilet facilities. There are also many lovely outdoor areas with barbecue areas and several benches and tables.
One of Denmark's most atmospheric harbours
According to TripAdvisor, Juelsminde Harbor and Marina are the best in Denmark. And this is not for no reason. When summer calls and the sun comes out, the area abounds with life. There are several delicious eateries at the water's edge and ice cream shops teeming with temptation. Children can play on the large playground or hold crab races on the crab jetty. During the summer, there are many events - often with live music. Or you can pass the time playing a game of crazy golf. The harbour is an extension of the town centre with good shopping opportunities and several supermarkets where you can shop for dinner. And the Blue Flag beach, Storstranden, is found right next to the harbour. Who would not like a swim at the gentle east coast or laze about in the sun?
Juelsminde Harbour has it all!
Are all the sites taken?
The motorhome park is popular and may be full. But do not despair. There is another motorhome park a few hundred metres down the road.
Destination Kystlandet © 2023