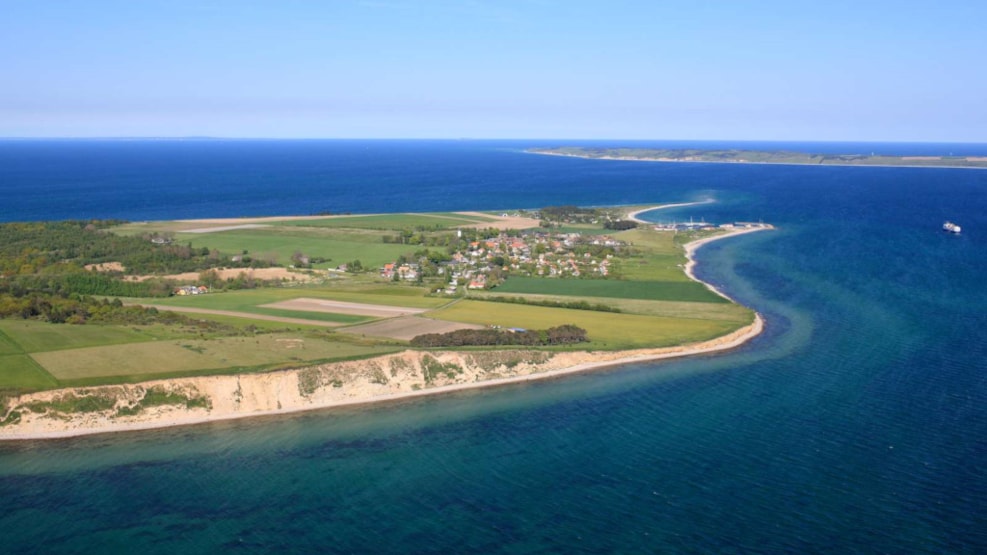 Inshore fishing on Tunø
An hour's sail from the Jutlandic east coast lies the small island of Tunø, offering several intriguing fishing spots along its reefs and beneath the island's steep cliffs. The island isn't large, allowing for quick switches to different locations and the opportunity to try various fishing techniques throughout the day.
Coastal fishing on the car-free island
Tunø is a charming holiday destination offering a wide range of experiences. It's possible to visit the island on a day trip, with ferries departing from Hou on the Jutlandic east coast at least twice a day. You can easily complete an 8-kilometer circuit around the island before heading back. Moreover, the hike around the island is quite scenic. There are excellent opportunities for catching sea trout, garfish, flatfish, and mackerel, with occasional catches of cod.
Reef fishing on Tunø
Located quite close to the ferry port is the eastern tip of the island, Tunø Røn, a narrow rocky reef extending into the sea towards Samsø. This spot is arguably the most popular on the island, not only due to its proximity to town and harbor but also because it offers great chances to catch sea trout and garfish.
The island's westernmost point, Stenkalven, is also a reef with favorable conditions, providing optimal chances to hook a decent catch. From this spot, there are many sea trout opportunities and the best chances for catching cod, while mackerel can be caught on both sides of the reef.
Fishing below the cliffs
Tunø's north and south sides boast large cliffs that offer shelter for both anglers and fish. The coastal area is tranquil as most tourists tend to stay atop the cliffs. The north side of the island features many pools—its northwestern part, under the cliff, has shallow waters and excellent opportunities for wading fishing.
On the south side, there are also pools, and often, sea trout swim quite close to the shore. There are also frequent shoals of mullet here. Fishing is possible along the entire south coast, but the area slightly west of the southernmost point is preferred.
Other fishing spots in the area
There are several other wonderful and productive fishing spots on the mainland along the Jutlandic east coast. Explore this guide on coastal fishing in Kystlandet to find inspiration for your next catch along the Jutlandic east coast.
About Tunø
The car-free holiday island in Kattegat offers dining options, accommodations, shopping, and activities. Get inspired for your trip to Tunø on this page.
Destination Kystlandet © 2023