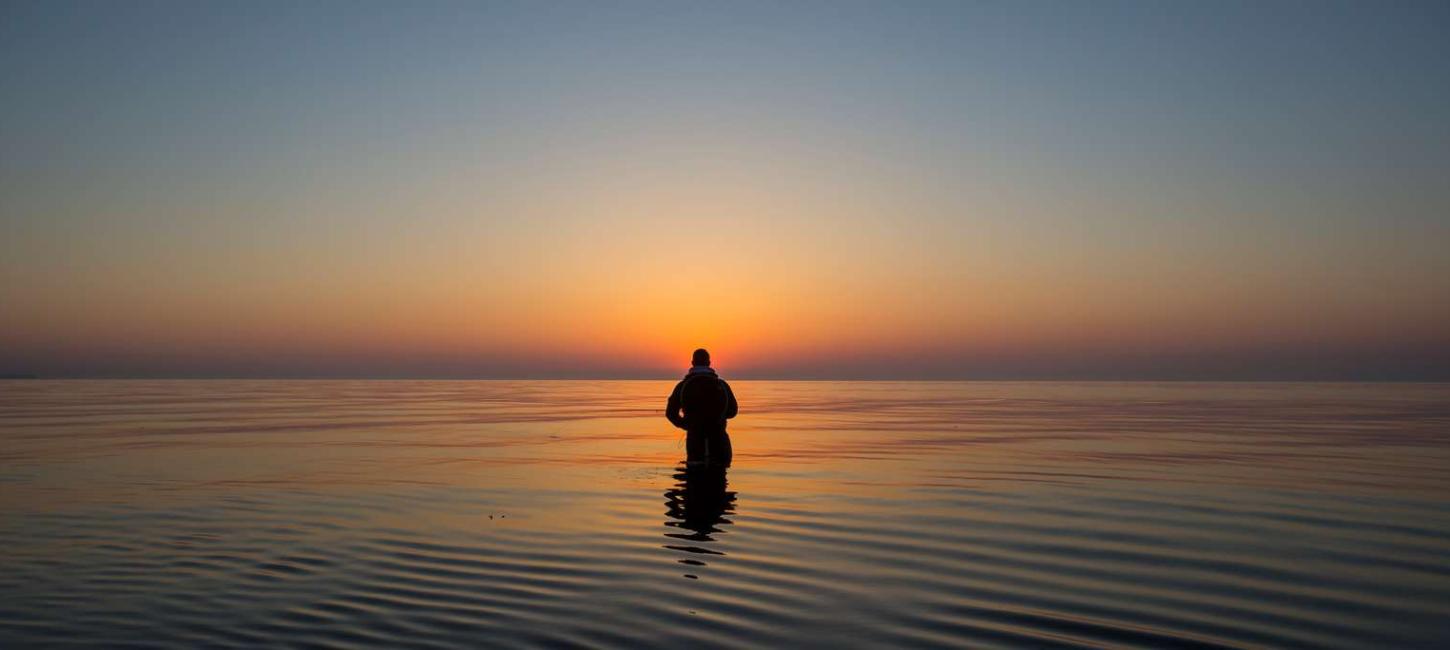 Coastal fishing on Jutland's east coast
The Coastal Land offers many beautiful fishing spots in varied terrain. Whether you prefer the area's fjords, the coastline out to the Kattegat or one of the area's islands, the opportunities for fishing are first class.
Horsens Fjord is a perfect choice for a good catch
The beautiful Horsens Fjord has a winding coastline that changes direction in many places. Therefore, many areas are hotspots with particularly good opportunities for fishing. The islands of Alrø and Hjarnø can also be found in the fjord, where you can easily choose a fishing spot based on wind, weather and current direction.
It is permitted to fish on most of the coast by Horsens Fjord, but in some places there are small protected belts.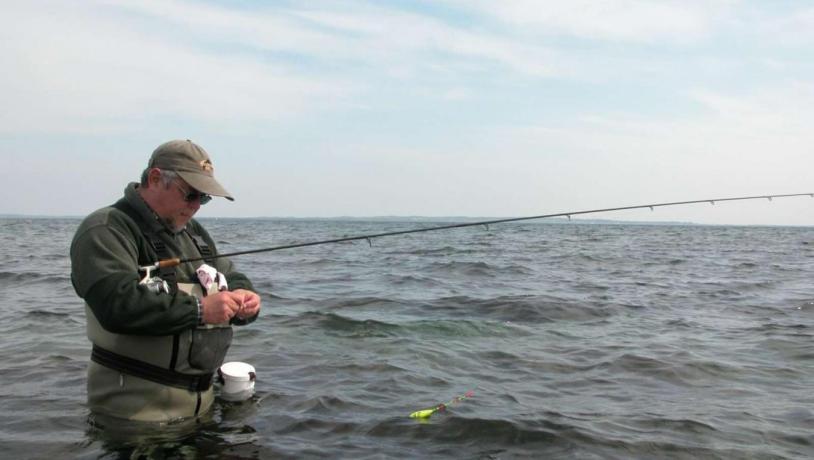 Photo: VisitDenmark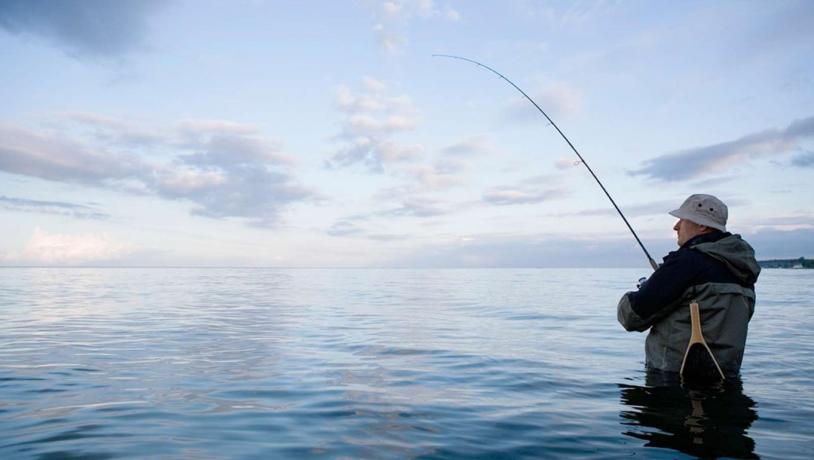 Photo: Nicolai Perjesi
Cast your line in the blue water of the Kattegat
Both the Odder coast and Juelsminde peninsula's coastline are characterised by shallow water, which is a pure paradise for sea trout fishing. At Saksild Bay, As Vig and Sandbjerg Vig, there are many great options for the perfect spot for your next fishing trip. 
Angling from the islands of the Kattegat
Both Endelave and Tunø have good conditions for fishing and fine spots on all sides of the islands. The crossing takes an hour but then you have the peaceful coastline almost to yourself, and good chances of catching flounder, sea trout, mackerel, garfish and more. At Endelave, it is also popular to catch prawns, and the little ones can try to catching crabs at the island's harbour. Both islands have great experience value, so a fishing trip can be combined with a mini-break. 
Good spots on Endelave: Kloben (the westernmost point), Øverste Ende (the northernmost point), Lynger Hage (the southernmost point) and Kongsvang (the easternmost point) are all good landmarks for choosing a location. 
Good spots on Tunø: The western and eastern tips of the island (Stenkalven and Tunø Røn) make it possible to get out into the water and fish. Below the beautiful, high slopes on the north and south side (Nørreklint and Sønderklint) there is also good fishing in the shallow water. Fishing in the spring is particularly good here. 
Fishing spots out to the Kattegat
Worth knowing about coastal fishing
Where can I buy a fishing licence?
The Danish Fisheries Agency administers the national fishing licence. On their website, you can buy fishing licences, which give access to fishing throughout the country. You can choose to buy a fishing licence for a day, a week or a whole year.
Do I need a fishing licence to fish off the coast?
No. Fishing is free on Danish coasts. As always, you must have your national fishing licence when fishing in Denmark, but you do not have to go to your local fishing association to buy an association fishing licence.
Why fish from an island?
On an island, you are relatively independent of wind and weather conditions. It is easy to move to another spot on the island where there is shelter, if the wind were to change. Islands in fjords often mean that the fairways are narrow which, in turn, means that there is often a high concentration of fish in one particular area.
Why fish from a pier?
Piers are unique places to fish because there is a good chance of a catch. The large rocks attract small fish which, in turn, attract the larger predatory fish.
At the same time, the pier is a great way to get to deep water without pulling on your waders.
Why fish from a dock?
As with pier fishing, when fishing from a dock you have the opportunity to get to deep water without pulling on your waders.
In general, harbour fishing does not require much in terms of equipment - everyone can join in. A fishing rod, a leader and bait are all you need.
In the narrow, inner Horsens Harbour area, fish may have difficulty finding their way out, once they have entered. There are, therefore, good chances of a catch here.
Hvornår er det fiskesæson?
Er der minimumsmål på fisk?
Er fisken på krogen for lille, så du ikke må tage den med hjem? Via denne fredningsberegner kan du undersøge, om fisken skal smides ud eller kan hjemtages.
Du kan også se kalendere for mindstemål på Fiskeristyrelsens hjemmeside.
Destination Kystlandet © 2023
English