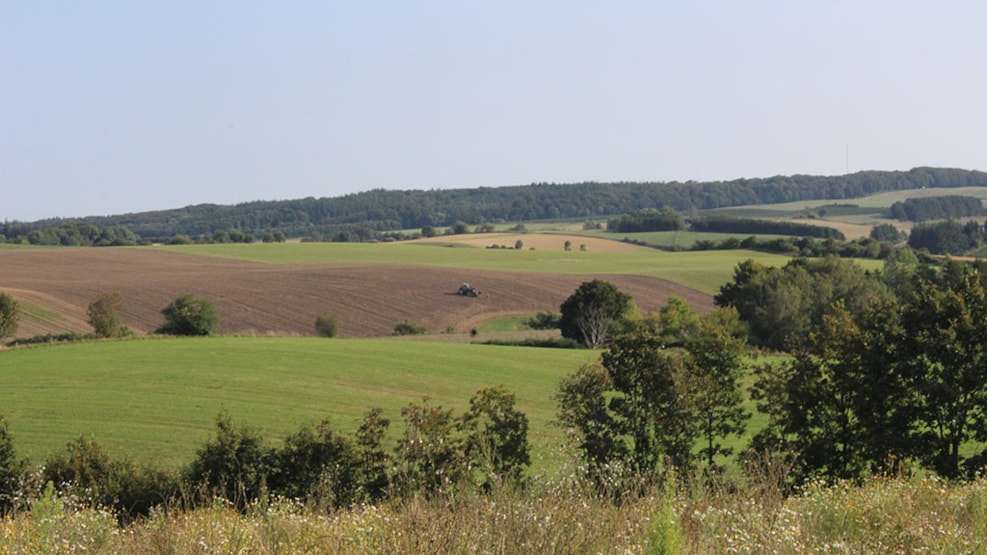 Hukærgaard B&B
Welcome to the perfect base for a short break in Central and Eastern Jutland. With its location in the hilly forested area north of Horsens you are close to great nature experiences and the big cities and attractions in the region.
Bed & breakfast in quiet surroundings
Hukærgaard is located in peaceful and idyllic surroundings in the outskirts of the village Østbirk. In the hilly landscape you have a great view to the highest points in Denmark, Yding Skovhøj and Ejer Bavnehøj. In addition to their bed & breakfast, the friendly host couple Jørn and Irene also have a Christmas tree plantation on the lot.
Cosy apartments with good facilities
At Hukærgaard B&B you find three spacious and homely decorated apartments.
All apartments have their own bathroom. One apartment has two bedrooms (1 double bed and 1 single bed), a cosy living room and a well-equipped kitchen with fridge freezer and a stove.
The tother two apartments have one bedroom with a double bed and a double sofa bed. Furthermore, there is access to a shared kitchen with a fridge freezer, cooking plates and a mini oven.
Whichever apartment is chosen you get access to access to the B&B's facilities such as free coffee and tea, wi-fi and a large TV. There are great parking facilities at the farm, access to a large green grill area, and games and outdoor activities.
Breakfast is available.
Great experiences await in the neighborhood
Hukærgaard is located in the beautiful nature area Bakkelandet where you will find lots of interesting nature experiences. Only six kilometres from here is The Uncovered Bridge, and the popular hiking/bicycle route The Nature Path Horsens-Silkeborg passes close by the lot. Therefore, Hukærgaard is the perfect choice for accommodation halfway through the route. In the area you can also visit Denmark's only river, Gudenåen, many hills and vista points. Bakkelandet is ideal for a wide range of outdoor activities such as hiking, cycling, canoeing, and fishing in the many lakes.
From Østbirk there is only a 20-minute drive to Horsens, 45 minutes to Aarhus and Billund and 30 to Silkeborg. So, you have a multitude of cultural experiences and attractions within short driving distance in the big cities of Eastern Jutland.
And it is easy to get to and from the B&B – it is located close to the highway E45.
Prices and booking
At the Hukærgaard Bed & Breakfast website you can see the prices for accommodation. You can also fill in a form and book your stay.
Destination Kystlandet © 2023