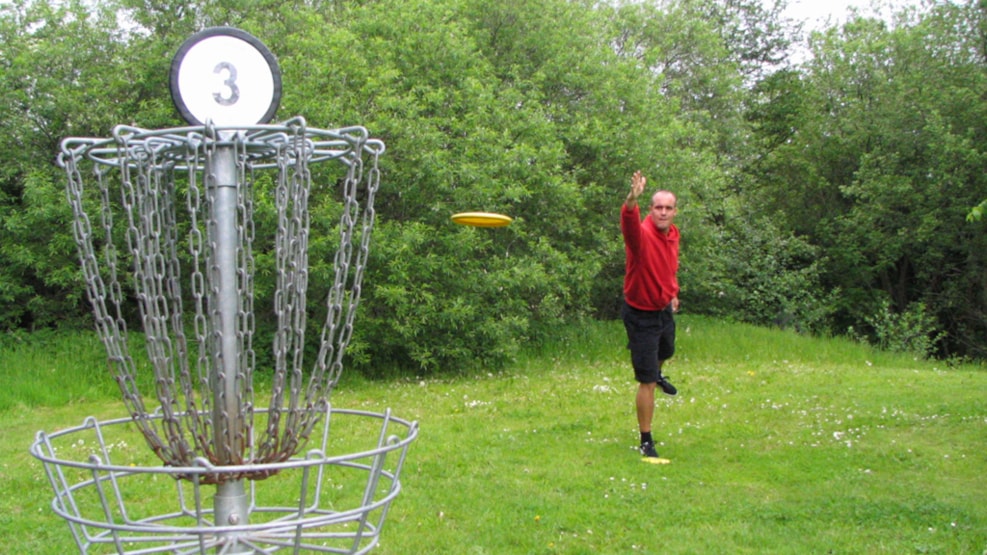 Horsens Disc Golf Course
Play Disc golf in Bygholm Park
Have you ever heard of disc golf? No? Well, nevertheless, it is an amusing game that everyone can enjoy. The game is played with a frisbee, and some special poles, which are the targets.
The principal rules are the same as in golf, and the aim is to finish the round, using the least amount of throws to hit all the targets.
The game takes place in Bygholm Park, where you can also find a large playground with a zip wire and perfect picnic spots - so why not turn your game day into a family outing?
Naturally, it is free to play disc golf, all you need to bring is your own frisbee.