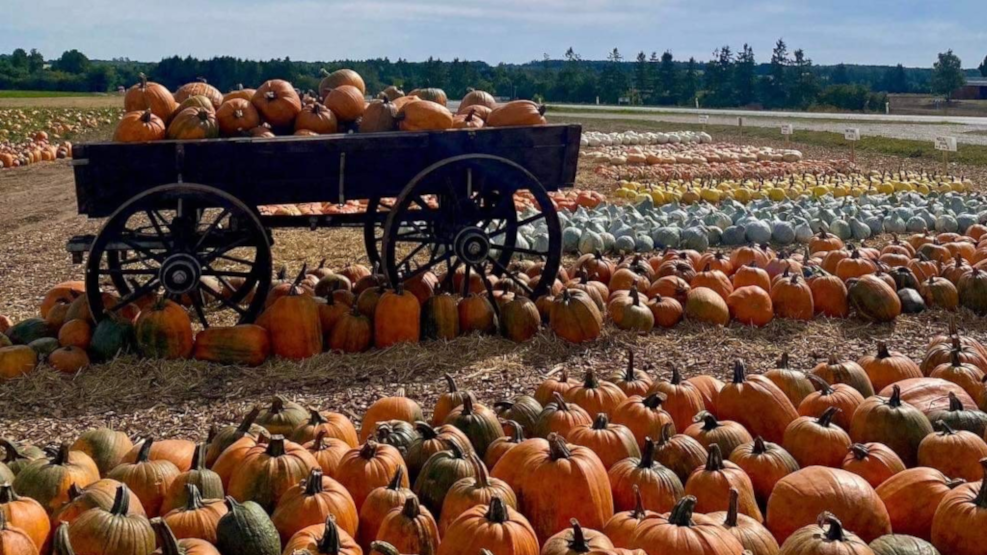 Gaardens Fruit & Vegetables (Gaardens Grønt)
At this field southeast of Brædstrup, you can pick your own fresh strawberries, pumpkins, peas, and flowers or buy them pre-packed at the roadside food stall. Here, you are guaranteed fresh, Danish quality ingredients from farm to table.
Pick-your-own fruit and vegetables
Frederik Gaarden sells fresh strawberries, peas, and pumpkins from his field next to the main road between Horsens and Brædstrup, in the village Åstruplund. The products can be purchased pre-packed in the little shop, but you can also opt to pick them yourself directly from the field. Ingredients do not get any more fresh than when you have harvested them yourself and get to enjoy the tasteful outcome at home, in the holiday home, or on the patio.
June-July: Strawberries and peas
Danish strawberries and peas are in season approx. mid-June – mid-July. During this period, you can pick your own or buy pre-packed containers/bags from the food stall.
Pick-your-own strawberries and peas can be bought at the price of 20 DKK for 500 grams. Packaging is for sale in the shop, but you are also welcome to bring your own bowl or container.
Pre-packed strawberries and peas can be bought for 35 DKK for 500 grams.
Both pick-your-own and the shop is available in the period 10 am – 6 pm every day while the products are in season. The extent of the season and availability depends on weather and the harvest. Make sure to check Gaardens Fruit & Vegetables Facebook page where you can see if the products are for sale.
September-October: Pumpkin galore
Gaardens Fruit & Vegetables also has a pumpkin field with a whopping 40 different kinds of pumpkins. Here, you will find pumpkin for cooking, for cutting, and for decoration. The biggest ones weigh up to 30 kilos. Bring your children and visit the Halloween-themed corn maze and walk to the top of the high tower that offers a lovely view of the pumpkin field. It is an experience of its own to walk around the area looking for the perfect pumpkin.
Just like strawberries and peas, you have the option of picking your own, but there is also a lot of pumpkins pre-cut and ready next to Horsensvej.
The pumpkin sales in September and October is self-service and open 24/7. Payment via the Danish payment app MobilePay or cash.
July-October: Pick-your-own flowers
At Gaardens Fruit & Vegetables there is also a flower field where you can cut your own bouquet of flowers for your home, holiday home or caravan. At the field you can find dahlias, gladiolus, rose mallow, and a mix of flowers from many other sorts. So why not combine the purchase of fresh fruit/vegetables with beautiful flowers?
The flower field is open 24/7 with self-service. The field is open from approx. July 1st until the first night frost which is typically October/November.
A part of The Coastal Land food map
Gaardens Fruit & Vegetables is one of many interesting local farm shops and food manufacturers who are mentioned on the food map of The Coastal Land. The map is your guide to local high-quality products. From dairies to smokehouses, and orchards - The Coastal Land has it all. 
Destination Kystlandet © 2023