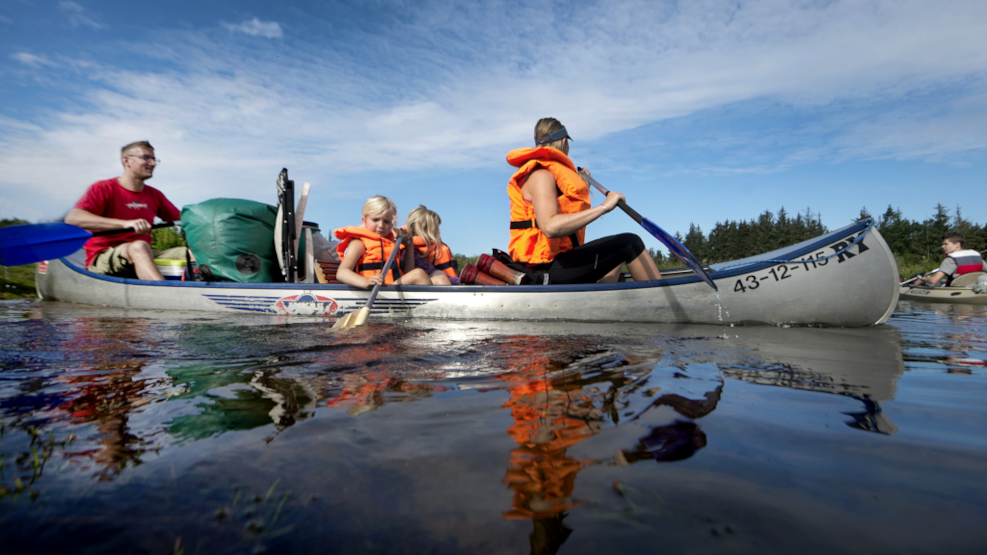 Digital map with experiences along River Gudenå
With the Experiece Gudenå River digital map, you get an overview of nature- and culture experiences along the Gudenå from Tørring to the south to Randers to the north. Follow hiking- or bicycle routes or find inspiration for your holiday along Denmark's only river.
Your guide for experiences along the Gudenå river
With its 140-170 kilometres, the Gudenå covers a large area of six Danish municipalities. If you are planning a holiday in the Gudenå area, you can choose between an abundance of accommodation, restaurants, attractions, and routes. The digital map gives you a simple and user-friendly overview. You can see any type of information relevant to you by means of filters.
The map is a good tool when planning your holiday, but also when you are out there in nature, regardless of whether you are canoeing, hiking on the Gudenå Path, or simply on holiday in the area along the river.
Finding your way
In the digital map, you can see hiking- and bicycle routes in the municipalities surrounding the Gudenå. Via GPS location, you can follow the routes while you are in nature. You can also use this function to find the nearest grocery store, toilet, water pump, or your choice of accommodation.
Visit ExperienceGudenaaRiver.com
Follow this link and get ready for exploring the Gudenå river. You can also find inspiration for experiences in the Gudenå region on this page.
Destination Kystlandet © 2023