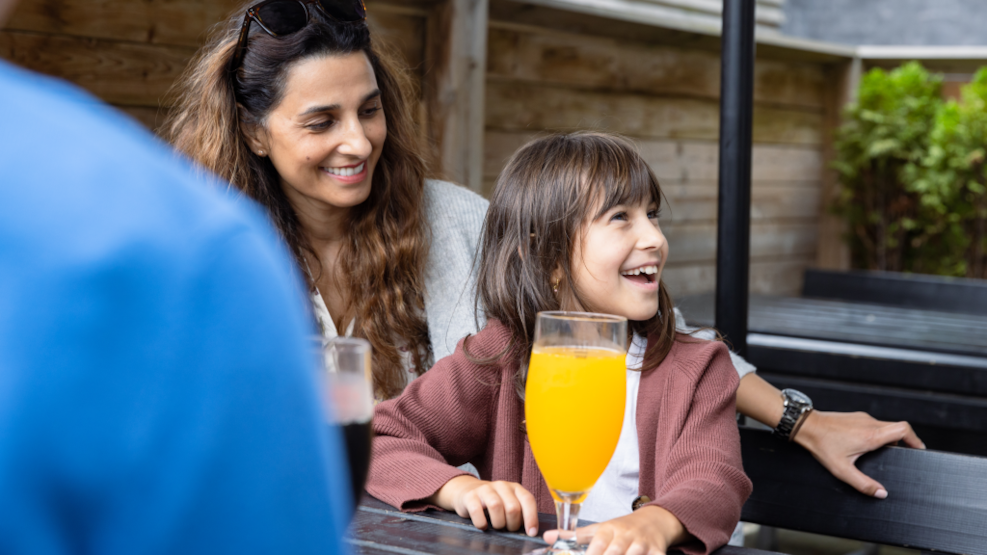 Café Skuden
This café with proud traditions at the ferry port and marina in Hou offers delicious food and cold drinks every day for lunch and dinner. Stop by the cosy and maritime café for great food experiences at reasonable prices.
Eatery with maritime atmosphere
Only a stone's throw from the marina and experiences in Hou, you can come aboard this ship themed café for a cosy, relaxing or festive couple of hours – and of course good food at an affordable price.
Skuden's menu consists of a selection of starters, main courses, desserts, and fast-food dishes. And they also serve the best pizza in town. Whether you are looking for a fish dish, a juicy steak, a burger, or a seafood pizza, you will find it here.
During summer, you can also try the delicious all-inclusive brunch for only 89 DKK.
You can enjoy the food inside in the inviting café which is inspired by Hou's maritime history, and its shipyard. Alternatively, you can choose to sit in the patio which has room for 18-20 people. Feel free to bring the food with you if you wish to eat a quality pizza at the waterfront or you are in the need of a quick meal before or after a ferry ride.
When in need of cold drinks
Nothing is better than refreshing cold drinks on a hot summer's day. Skuden offers cold beer and soft drinks as well as an interesting cocktail menu with many of the most popular drinks. Skuden is open until late in the evening, so consider coming in for a good time with your friends and family and some refreshments.
And when the Danish coastal wind is blowing, come inside for a warm cup of coffee or chocolate.
At Café Skuden's website you can see the whole menu (in Danish).
Always open
Café Skuden is open every day from lunch till late evening. And during the summer months you can enjoy brunch from 10 am. You can find the current opening hours at the website.
Explore Hou
Hou is not for its special coastal atmosphere at the harbour, a fine sandy beach, nature experiences, and activities on water as well as on land. Find inspiration for your trip to Hou on this page.
Destination Kystlandet © 2023