Eat and sleep well on Tunø
Take in the island atmosphere and stay on Tunø for a few days. We guide you to good places to eat and stay on Tunø.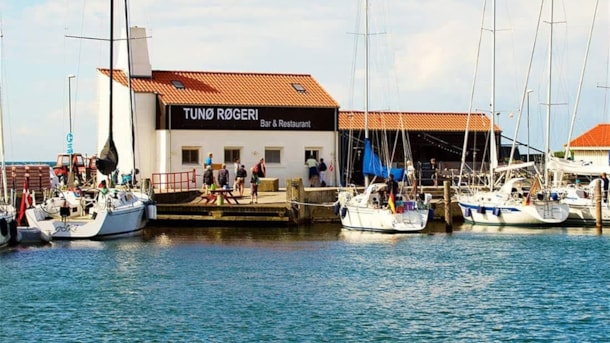 Tunø Smokehouse & Restaurant (Røgeri & Restaurant)
Nothing says Danish summer atmosphere as a smokehouse at the coast with outdoor dining and a menu of delicious fish dishes. At the marina on the car-free island Tunø, you can buy smoked products or en...
The restaurant at Mejeriet Tunø
Mejeriet Tunø is the central Tunø meeting point. Great culinary experiences await here spiced with a fantastic view of the Kattegat and a warm and relaxed atmosphere.
Destination Kystlandet
Photo: Destination Kystlandet
Tunø Merchant's House (Købmandsgård)
At the heart of Tunø lies Tunø Købmandsgård, the only convenience store on the island. The merchant's house serves as an important lifeline for the local inhabitants due to its pharmacy outlet, post o...