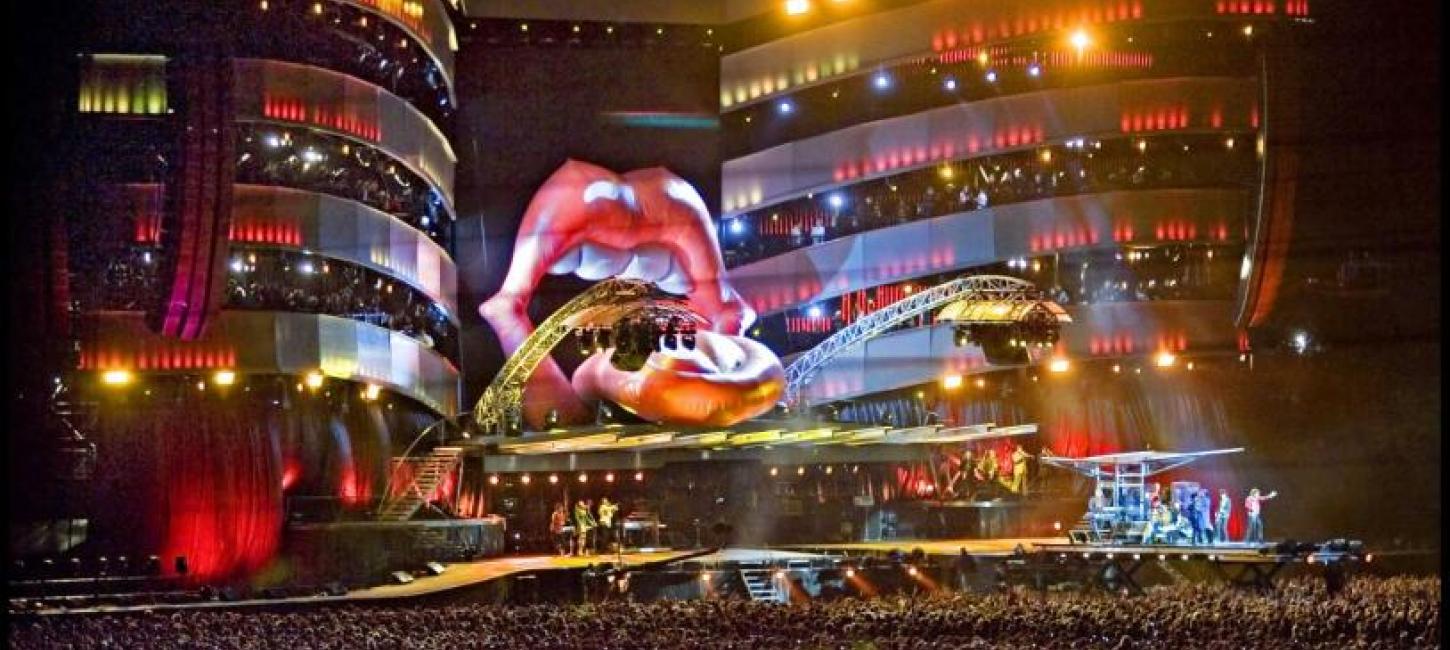 These world-famous artists have performed in Horsens
Horsens is a culture- and concert city known beyond Danish borders. Over the last two decades many of the world's most famed artists have performed in Horsens with large shows (as much as 85.000 spectators) which has helped brand Horsens as the city of stadium rock co
Horsens is reaching for the stars
Rolling Stones, U2, Bon Jovi, Madonna, Paul McCartney ...
The list of great names who have visited Horsens is long. The organiser of these shows is Horsens & Friends. The purpose of the concerts is not to generate a profit, but to create big cultural experiences for the inhabitants and guests of the city. The concerts have also assisted in creating a positive development with an increase in population, a strong image and a vibrant cultural life as a result.
In connection with the large stadium concerts, the city is turned upside down and the city centre is turned into a festival area where you can warm up for the concert with various activities and concerts. Culture is part of the city's DNA.
A list of internationally famed artists who have performed in Horsens since the year 2000
The Rolling Stones – 2006
Bruce Springsteen – 2016
Bon Jovi – 2011
Foo Fighters – 2019
Iron Maiden – 2014
Volbeat – 2014
Bob Dylan – 2000
The Beach Boys – 2004
Tom Jones – 2001
Lenny Kravitz – 2019
Simply Red – 2009
Grace Jones – 2016
Tom Petty – 2012
Anastacia – 2005
Alanis Morisette – 2005
José Carreras – 2003
Santana – 2006
Dixie Chicks – 2016
Supremes – 2000
Hollywood Vampires (Alice Cooper, Johnny Depp, Joe Perry) – 2016
James Last – 2013
Andrew Strong – 2000
Pretty Maids – 2017
Blue Man Group – 2008
Great Big Sea – 2001
Magic of the Dance – 2001 & 2013
We are the Champions – musical – 2003
Madonna – 2006
Metallica – 2012 & 2014
Rammstein – 2017
P!NK – 2019
R.E.M – 2005
Depeche Mode – 2010
David Bowie – 2002
Bryan Adams – 2001 & 2022
Andrea Bocelli – 2005
Deep Purple – 2011
Enrique Iglesias – 2009
Duran Duran – 2005
Mark Knopfler – 2005
Hansi Hinterseer – 2010 & 2014 & 2017
Slade – 2019
Chicago – 2008
3 Doors Down – 2006
D-A-D – 201 Hank Marvin – 2000
Roxy Music – 2005
Procul Harum – 2001
Runrig – 2001 & 2004 & 2013
Il Divo – 2013
Semino Rossi – 2010 & 2012
Carmina Burana – 2004
Cats – Musical – 2017
The Sound of Music – musical – 2009
U2- 2010 x2
Paul McCartney – 2004 x2
AC/DC – 2010
Aerosmith – 2014
One Direction – 2015
Robbie Williams – 2002
Elton John – 2003
Joe Cocker – 2000 & 2002
Ringo Starr – 2018
Dolly Parton – 2007
Neil Young – 2008
Michael Bolton – 2005
Westlife – 2005
Helene Fischer – 2010
Sweet – 2019
Twisted Sister – 2015
Lionel Richie – 2012
Roxette – 2011
John Cleese – 2019
Katie Melua – 2005
Jethro Tull – 2001
Tommy Cash – 2007 & 2013
Bruce Guthro – 2006 & 2009
Scooter – 2011
We Will Rock You – musical – 2013
ABBA the Show – musical – 2005