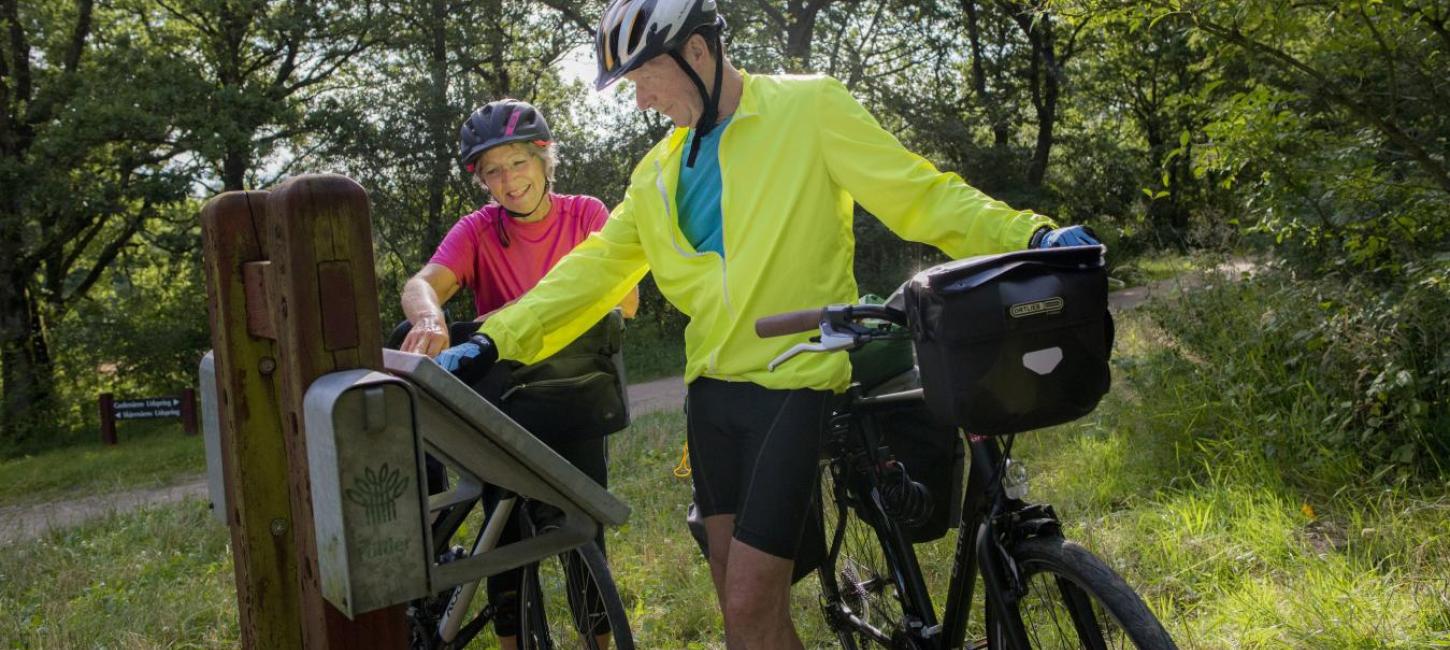 Bike along the river Gudenå
Photo:
Hærvejen Region Syddanmark
Get your two wheels running and explore the most gorgeous parts of the river Gudenå – the only river in Denmark. Tag along with the sailing canoeers along the river on this signposted route in the Middle and Eastern part of the peninsula of Jutland in Denmark. 
Follow the signposted route over hills and through valleys
In the thicket Tinnet Krat, a spring trickles out of the ground and marks the start of the longest stream in Denmark. This point, in the middle of the unique landscape of the Gudenå River Valley, also marks the start of this bike route that follows the upstream of the river all the way to the deep forests, lakes and hills of the Søhøjlandet area in the North.
Get on your bike and get far away from cities and busy traffic – and close to your loved ones on a nice and peaceful outing under open skies.
On this 44 km. long route, primarily paved by small roads, you will pass by lots of beautiful nature sites and historical attractions. Follow the blue signposts with the number 33 – and you are on the right path!
10 nature sites you do not want to miss!
Your digital travel companion
On this digital map you can follow the routh on GPS. Here, you can also find inspiration for experiences and places to eat or sleep on your trip.
Want to bike all the way to the end of the River Gudenå? From Gl. Rye continue on to regional route 30 all the way to the outflow of the river in Randers Fjord.
Destination Kystlandet © 2023
English