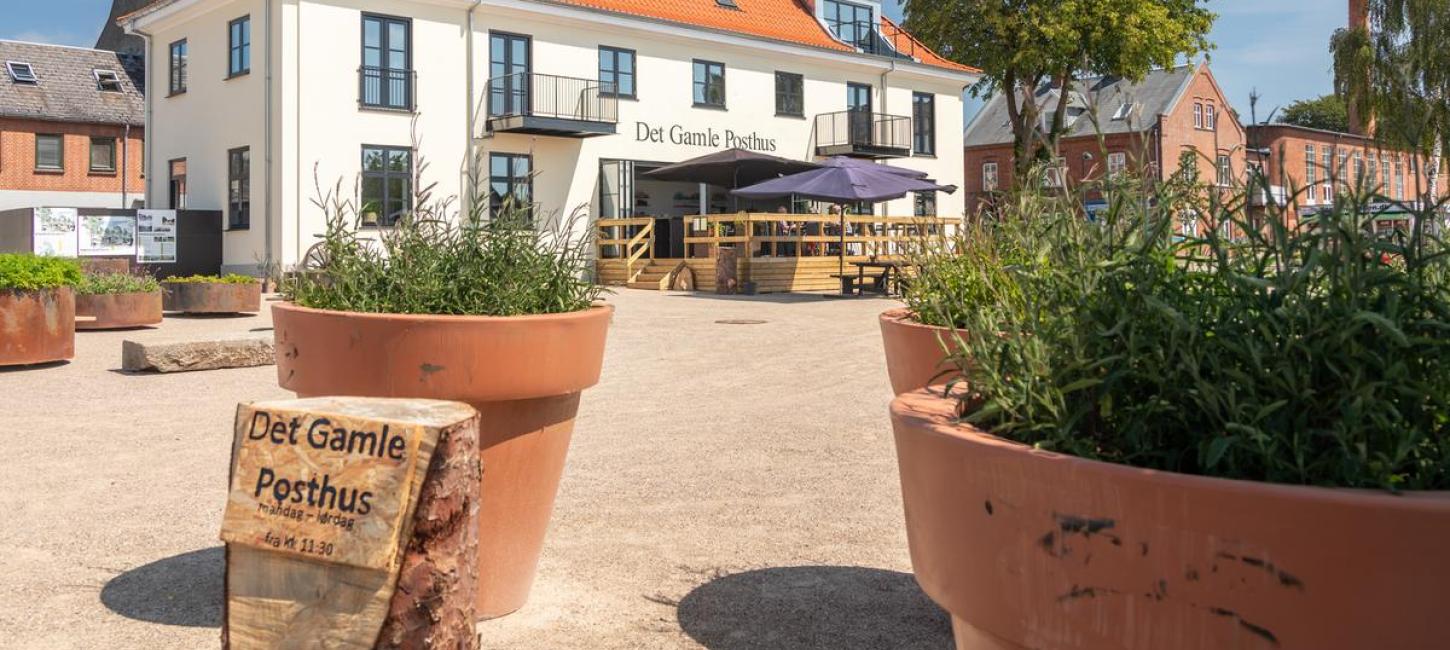 Brædstrup - Experiences in a lovely commercial town
Tucked between Bakkelandet's peaks and forest lakes is a cosy town that is worth a visit for most people. A surprising selection of exciting shops, places to eat and beautiful local nature areas makes Brædstrup the target for a day trip or as the base for your holiday. 
Here, the village tranquillity is coupled with all the possibilities of the city
The legendary hub of Bakkelandet
Brædstrup is known for the town's family-run hotel, which is loved by many. Perhaps because of their annual revue, The Fireplace Show (Pejseshowet), which every year has some of the country's best revue actors. Perhaps because of the many amenities and quirky details that characterise the hotel. And maybe just because the place oozes quality. As a guest in the town, you are welcome to visit one of the hotel's two restaurants or have a game of bowls in the bowling alley or in the games room. 
Shopping and culinary experiences in the town centre
With more than 4000 residents, you may not expect to have great shopping experiences in Brædstrup, but the town offers a surprising selection of shops with an interesting choice of various specialty items. The shops are centred around the town's main street (Bredgade/Søndergade), so take a walk down the "shopping street" and be inspired. Mid-way through the street you will reach the newly renovated square, Banetorv, where you can relax on the terrace of Restaurant Det Gamle Posthus and enjoy a cup of coffee, cold drinks or a nice lunch. 
Take a trip out in the countryside
Quite close to the town centre, beautiful scenery awaits, which is very suitable for shorter walks. Close to Banetorvet is a cosy park, which is a lovely green oasis. Just behind it you will find the large Ring Forest, which encircles much of the town. And not far away, Ring Lake is a lovely excursion destination with a beach, jetty and a 3 kilometre long hiking trail around the lake. 
It is only 7 kilometres from Brædstrup to one of Denmark's most popular nature attractions, The Uncovered Bridge. The old railway path between Horsens and Silkeborg connects the bridge with the town square, and the trip there through beautiful countryside that is clearly signposted.