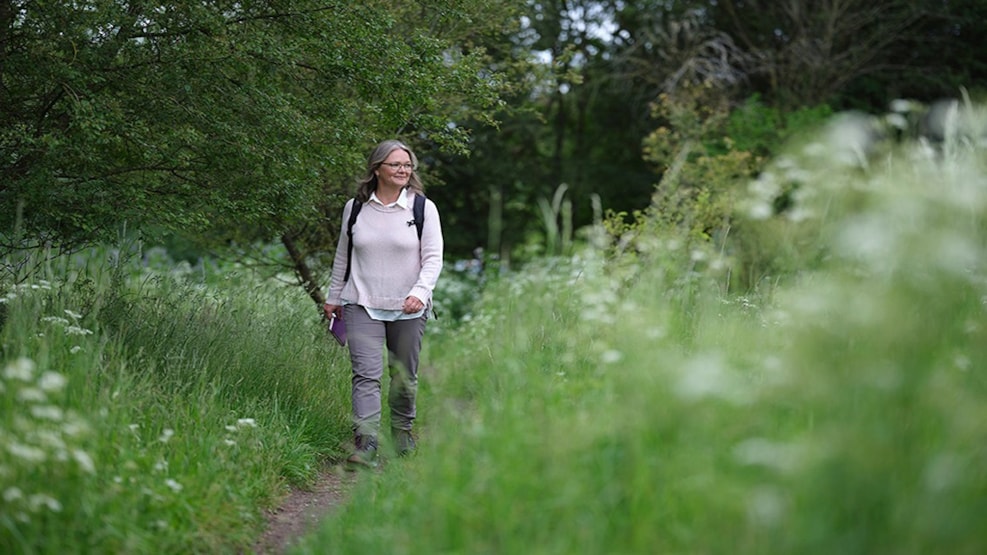 Writers Walk
Explore the art of writing and discover new inspiration, while hiking in the scenic nature of the island of Endelave. A Writers Walk is for the skilled author and the word-loving debutant - as long as you have got a story to tell
Let nature guide your writings
Do you like to hike? Do you love to write? If so, a Writers Walk is just for you! 
In short, a Writers Walk is a guided hike with planned breaks for creative writing exercises - a walk where you write.  
On a Writers Walk the focus is not on the distance traveled in miles, but rather on the journey traveled within - in terms of reflection, motivation, and the courage it takes to put words onto paper. 
Guided hikes on the Kanino, Kyststien or through Boller Forest 
With Birgit Juel Martinsen, the owner of Writers Walk, you are in safe hands out on the trails, as well as in terms of creative guidance on your Writers Walk. Birgit has been hiking and writing her whole life, and her vision for starting Writers Walk was to aspire others to fully tap into the joy of writing by being in nature. 

You can see all available tours here - and read more about distance, requirements, terrain and location.  

Practical information
A Writers Walk usually takes approximately 4-5 hours, lunch included. Generally, a tour starts before lunch and ends late in the afternoon.  
It is recommended that you bring your own backpack with water, coffée/tea and some light snacks. 

A Writers Walk is set in the outdoors, so always dress appropriately in regards to the conditions. If the weather makes it difficult to embark on a tour, Birgit will contact all participants and try to reschedule. 

To learn more about the practicalities of a Writers Walk you can click right here. 
Prices and sign-up
A Writers Walk on the mainland costs 695 DKR.
A Writers Walk on the island of Endelave costs 1.295 DKR (incl. ferry ticket).
4-8 people can participate on a Writers Walk, and the only requirements needed are the willingness to write, an open mind, and the ability to be able to walk a minimum of 5 km in natural terrain.
Read more about the concept or sign up now, so your Writers Walk can begin! 


If you want to learn more about the rabbit-island of Endelave, and all of it's sights, eateries and possibilities of accommodation - you should check out our full guide.