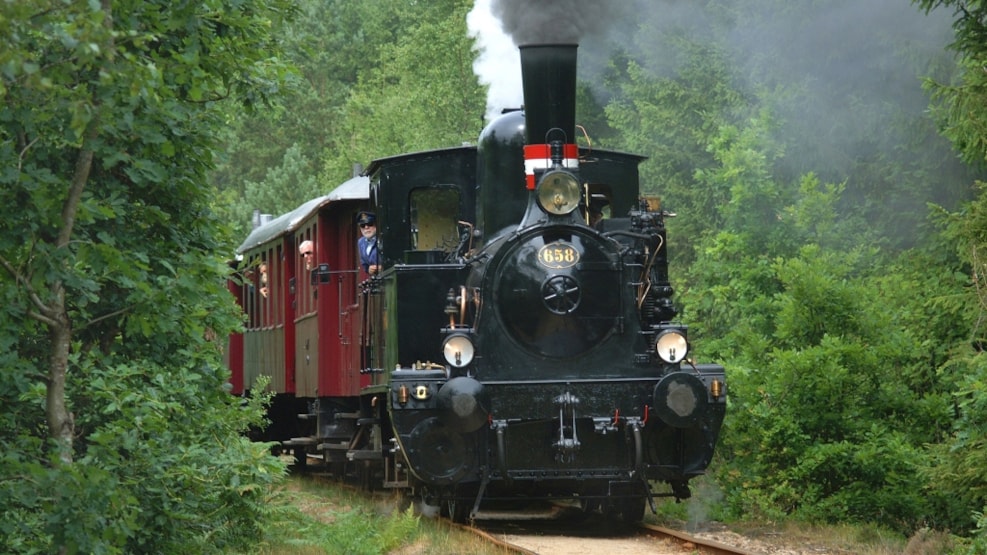 The Vintage Railway Bryrup-Vrads
Veteranbanen Bryrup-Vrads is a historical piece of Danish history. Discover the old train tracks which takes you through beautiful landscapes, while you're enjoying your train ride in one of charming historical trains at Bryrup-Vards. 
Veteran Train
One of the biggest attractions in Bryrup is a veteran train that runs on a stretch of the former Horsens–Silkeborg railway. The ride takes you from Bryrup to Vrads – a scenic trip of around 5 km, past lakes Kvindsø, Kulsø and Snabe Igelsø. It is the shortest but indisputably the most beautiful train ride in Denmark. 
Cosy old station building
The old station building in Vrads now houses a restaurant where you can enjoy a meal or a coffee in tranquil surroundings.
The vintage railway Bryrup-Vrads is run by a group of enthusiasts who are trying to maintain the old railway stock, buildings and installations as well as maintain the vintage railway operation on the Bryrup-Vrads section.
See what others are sharing on Instagram
Destination Kystlandet © 2023