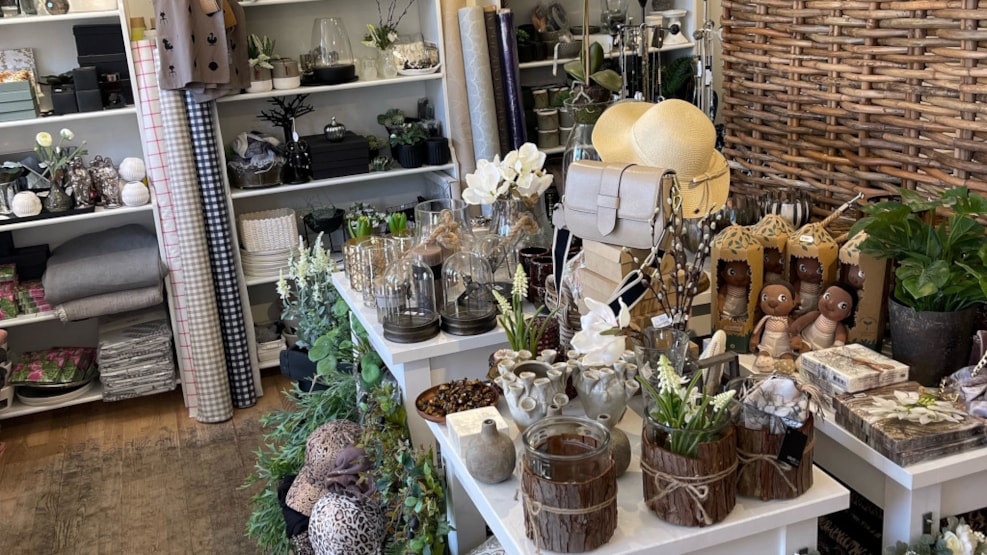 Titra Dekor
If you feel like shopping, then visit this well-assorted fashion- and lifestyle store in the heart of Juelsminde. Step inside for an inspiring selection of women's fashion, arts and crafts, delicacies, gift items, jewelry, shoes, bags, and much more.
Style and delicacies in the centre of Juelsminde
Titra Dekor is a unique gift- fashion-, and interior design store in the middle of the shopping street Odelsgade in Juelsminde. The selection is wide and contains a carefully selected assortment of modern brands and quality products.
Emphasis is on keeping up with the newest trends in fashion, shoes, interior design, and delicacies. Feel free to come in and find new up-coming brands on the shelves. Titra Dekor aims to inspire and excite their customers through an exciting range of products and great service.
Clothing for fashion-conscious woman
Does the wardrobe need an update? At Titra Dekor you will always find a new selection of clothes following the trends of the season.
In the store, you will find brands such as Define, Drys, Marta Du Chateau, Tif Tiffy, Dansk Copenhagen, Just d' Lux, Up Date Copenhagen and many others.
In addition to clothing, you can shop shoes, sandals, boots and a selection of bags, jewelry, and other accessories to complete your outfit.
Knick-knack and arts and crafts
Titra Dekor is bursting with lovely design products and applied art that will create a warm and stylish atmosphere to your home. From pretty vases to lights, lamps and different charming adornments and decorations – of course always in modern colours and a minimalist design.
For the kitchen and bathroom, you can find a number of decorative and useful products. From soap dispensers to bowls, cutlery, glasses, and oven gloves.
Delicacies and quality temptations
At Titra Dekor you have the option to spoil your taste buds and your sweet tooth.  Among other delicious brands, the store sells Summerbird chocolate and Johan Bülow liqourice. You can also buy craft beer, wine, spirits, tea, spices, and much more.
The staff will gladly assist you in putting together the perfect, personal gift basket for someone that you care about.
Destination Kystlandet © 2023