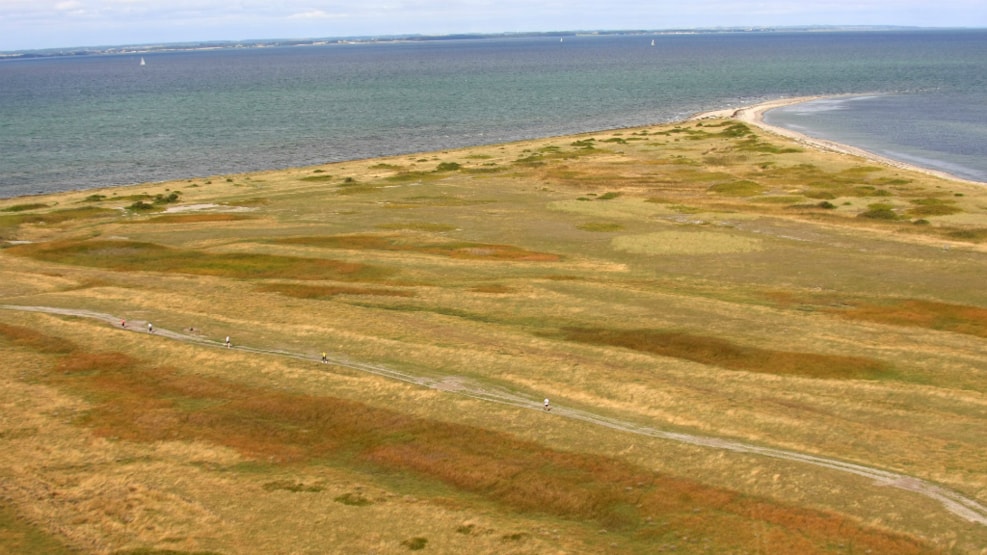 The tip of the island Endelave
The tip of the Island, Endelave approx 12+ km.
Take a bike ride around the island and enjoy the unspoiled nature. Here are hardly any hills to climb, and you will find lovely beaches and rich plant life at the salt marshes, woodlands and moors at Lynger and Øvre.