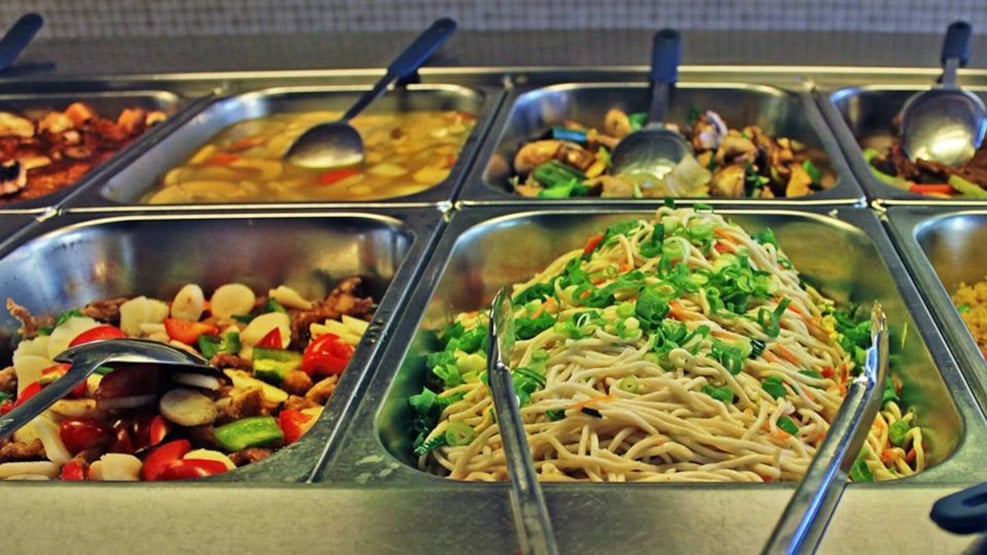 Tian Fu
In the mood for Asian tonight?
This big Chinese restaurant with 150 seats is located on Strandkærvej in Horsens, next to the local bowling alley. The comprehensive menu is packed with Chinese dishes as well as what is possibly the best sushi in town. And if you find it hard to decide, you can always try the buffet which is a cornucopia of both Chinese dishes and sushi.
Tian Fu is the perfect choice for a night out with good food but is also ideal for takeaway and delivery.
The menu
Chinese soups, crisp starters, and satisfying main courses with duck, beef, pork, seafood, and chicken is all on the menu. If you would like to try several dishes, you can choose from a selection of pre-set menus consisting of four small, varied dishes.
If you are more interested in sushi, then you have quite a few different types to choose from. There are also 11 pre-set menus.
And do not worry if your children are not as fond of Asian dishes as you. There are also classic dishes for children including fish fillet with French fries or sausages.
You can see the whole menu on Tian Fu's website.
All you can eat buffet
Tian Fu are known for their Asian luxury buffet which includes soup, salad bar, sushi bar, and more than 20 Chinese dishes, Mongolian barbeque with four kinds of meat, sauces, fruit, several kinds of ice-cream, and coffee.
Try the buffet offer including beer, wine, and soft drinks ad libitum for three hours if you need to quench your thirst.
Enjoy the dishes at home or in the hotel
Would you prefer to have the food delivered to your doorstep? Then order takeaway with delivery here.
Feel free to call Tian Fu on +45 75 61 38 88 and order food for pick-up. This way you will save the expenses for delivery.
Opening hours
Tian Fu is open for dinner seven days a week. You can see the exact current opening hours on their website.