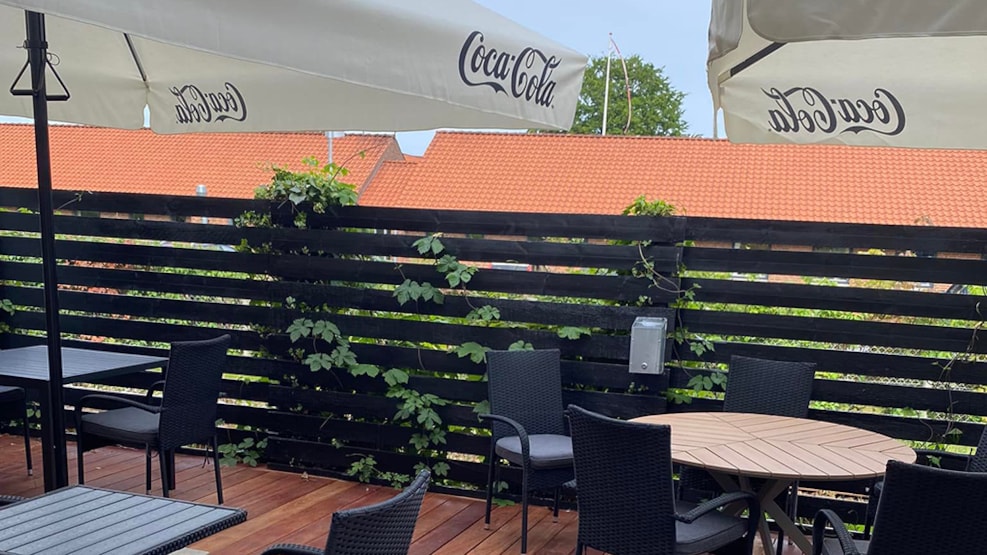 Restaurant Kwok
This Asian restaurant near the city centre and train station in Odder offers a wide selection of Chinese dishes and sushi. Come and enjoy a great meal in the inviting restaurant or as takeaway.
Asian quality in Odder
Are you in the mood for Chinese or sushi? Every evening you can visit this restaurant with lots of seats both inside and outside. Whether you feel like enjoying rice dishes with roast duck, Chinese in a box, or want to enjoy the impressive buffet, this is the place.
A la carte temptations
Kwok has a comprehensive menu of wok dishes with rice or noodles. There is something to anyone's taste here – from shellfish to poultry, beef, and pork combined with a selection of soups and starters.
The sushi menu also has a wide selection. You can choose your own menu with your favourites or choose one of Kwoks predefined menus at a great discount.
You can see the whole menu at Kwok's website.
Try the buffet
Every evening you can take a seat at a table and enjoy Kwoks buffet consisting of 20 chinese dishes, salad bar, soup of the day, ice-cream, and coffee. You get free access to this all-you-can-eat buffet at an affordable price. 149 DKK Monday-Thursday and 159 DKK Friday-Sunday.
All dishes available as takeaway
All dishes from the a la carte menu can be ordered to go. Call +45 86 54 01 11 or +45 27 58 87 57 to place an order. Feel free to come in and pick up Chinese in a box for the dinner at home or in the hotel.
Opening hours
Kwok is open for dinner seven days a week. You can see the specific opening hours at Kwok's website.