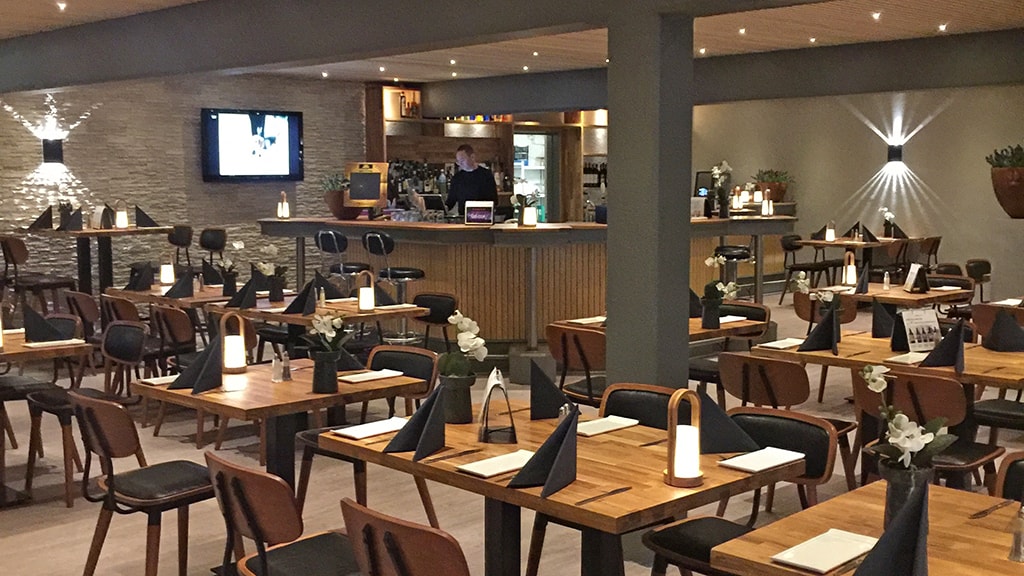 Restaurant Dillen
If you are in the mood for a good meal in cozy, relaxed surroundings, then visit restaurant Dillen at Hotel Pejsegården.
Here you can enjoy a range of lovely dishes, all of which are based on Danish cuisine. If you would like wine with your meal, the staff is happy to guide you in terms of which wines will compliment the food you are about to enjoy.
At Pejsegården, there is also the opportunity to play bowling, billiards or to try the amusement machines either before or after your dinner.
Takeaway
Would you like to enjoy Dillen's food at home? Then order it as take away by calling +45 75 75 17 66.
Please note: Each takeaway dish is subject to an additional charge of 10 DKK, which covers expenses for packaging.