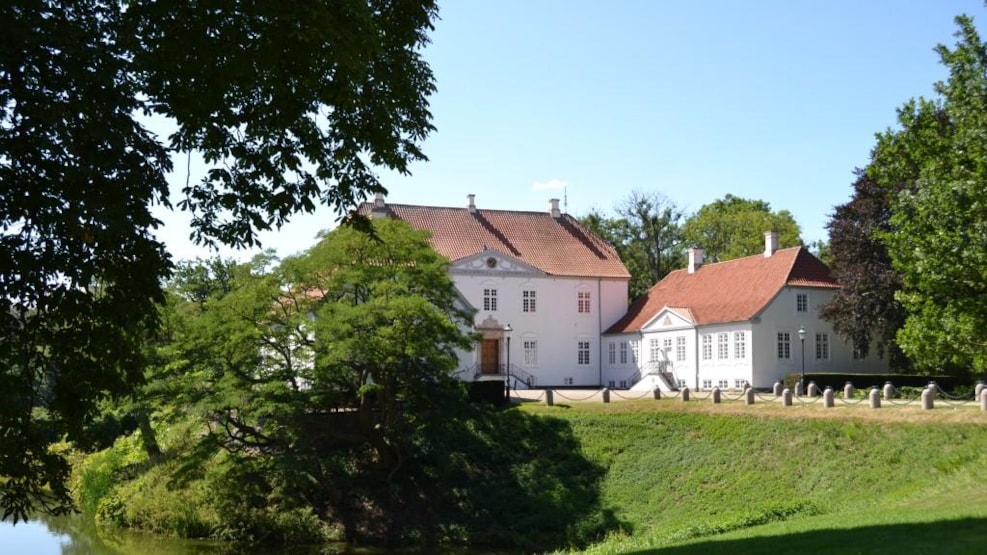 Palsgaard Castle
Palsgaard dates back to 1275-1300 whereto remnants of the origanal castle have been dated.
Back then, the buildings were placed 1,5 kilometers farther to the northeast compared to the present main building right at the beach.
Palsgaard Castle's present location dates back to around year 1400 and was originally surrounded by water. The moats can still be seen and the access raod is still called "Vindebroen"
The Park is open to the public from 08.00 am until sunset and is with its 21 acres one of the largest manor parks in the country.