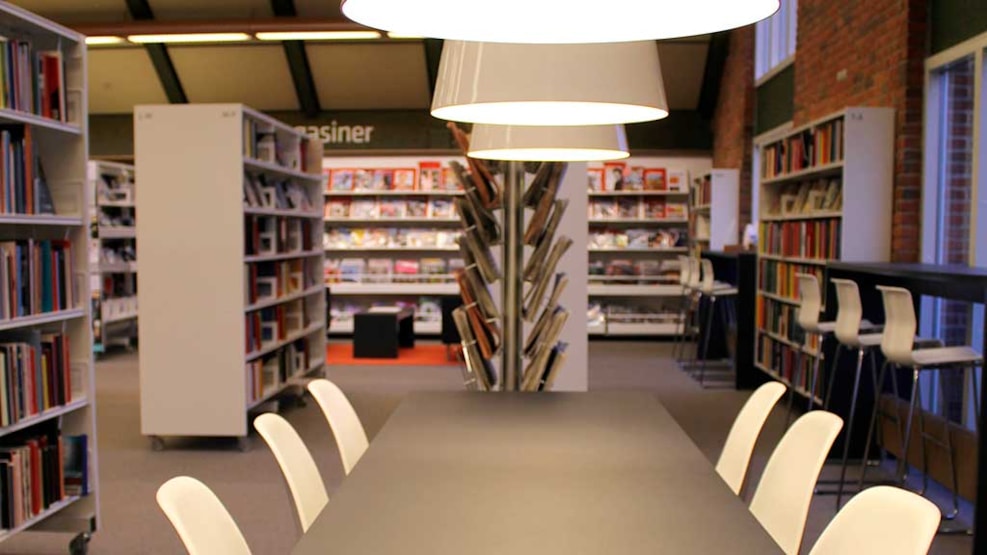 Odder Library
In the library you can find a selection of tourist brochures, newspapers and magazines.

Internet access
There are computers and wireless network available for free.
For the family
The library has a selection of books in English and we lend out games for Playstation, GameBoy and PCs, as well as film and music. In the children's section there is toys available to the children.
Other
Copier and fax available. Prints and copies are priced 1 DKK pr page, payable at the front desk.
In order to register as a borrower, all we need to see is your passport. Books are free of charge to borrow provided they are returned on time.

Odder Library often hosts free children activities, readings and childrens theater.